10 Interesting Facts About Chevy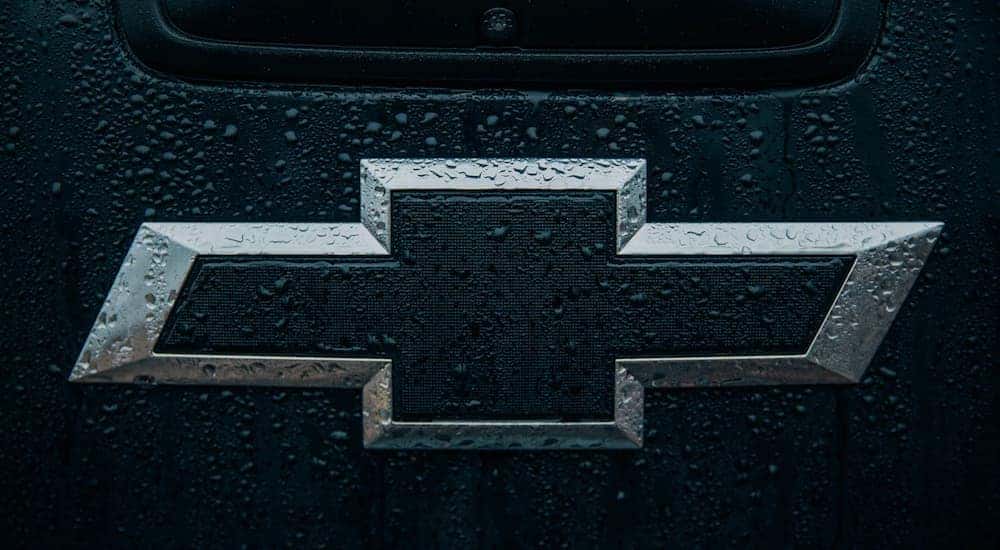 There's no doubt that Chevy is a household name mostly because everywhere you turn, you can find a Chevy vehicle or Tennessee Chevy dealer around town. Although Chevy has ingrained itself in American popular culture, have you thought about how much you actually know about the Chevrolet car brand? From Chevy's humble beginnings to now, there's been a lot of memorable moments that are worth digging into. So, we gathered some of the most interesting facts about Chevy that might give you a new appreciation for the Chevy brand.
#1 Chevy Has Been Around for Over 100 Years
Chevy was founded in 1911 by Louis Chevrolet and William Durant in Michigan. The two aimed to create vehicles with the most innovative features at an affordable price for the average person. William Durant first founded General Motors several years before starting Chevrolet with Louis Chevrolet. Louis was a racer, and the company was named after him because they believed his connection to racing would help sales.
8Surprisingly, both founders weren't with the company very long. A dispute led to Durant buying Louis Chevrolet out in 1915. William Durant eventually left in 1920. Despite their short runs at Chevy, they made a lasting impact that still makes the Chevy brand one of the most popular in the industry.
#2 No One Knows the Origin of the "Bowtie"
Chevy has a distinct logo that's been around since the beginning. What you may not know is that no one truly knows how the Chevy bowtie came to be. William Durant is credited with first bringing the bowtie to the company, but how did he create it? Some say that Durant saw a similar design on hotel wallpaper, while others say he was inspired by a newspaper advertisement he saw. Whatever the true story is, the Chevy bowtie logo is truly an icon of the brand.
#3 Chevy's First Car Cost $2,150
Your first thought may be how low that first Chevy Series C Classic Six was priced, but it was actually quite high for the early 1900s. To put it in perspective, the Chevy Model 490 was introduced four years later priced at a much lower $490. The Series C Classic Six was worth the price, though. It included very innovative features for its time like an electric starter, electric headlamps and 4.9L six-cylinder engine.
Chevy quickly realized that creating quality, innovative, and stylish vehicles at an affordable price for consumers is the better strategy. They refocused, and Chevy still follows that path today, producing cars and trucks that meet a variety of budgets without sacrificing reliability, technology, performance, or comfort.
#4 the Suburban Is the Longest-Running Vehicle Model in Automotive History
These days it's not uncommon to see a trendy new car model pop up in the market only to fizzle out a short few years later. Chevy, on the other hand, produces a couple of the longest running models in automotive history. One of those vehicles is the Chevy Suburban, which holds the official title for longest-running vehicle model in the entire industry.
The Chevy Suburban was launched in 1935 and is still running strong today. Even in 1935, the Suburban featured three-row seating and an abundance of cargo storage. Over the decades, the Suburban has certainly evolved and improved, but it still has the same essential qualities as the first Suburban.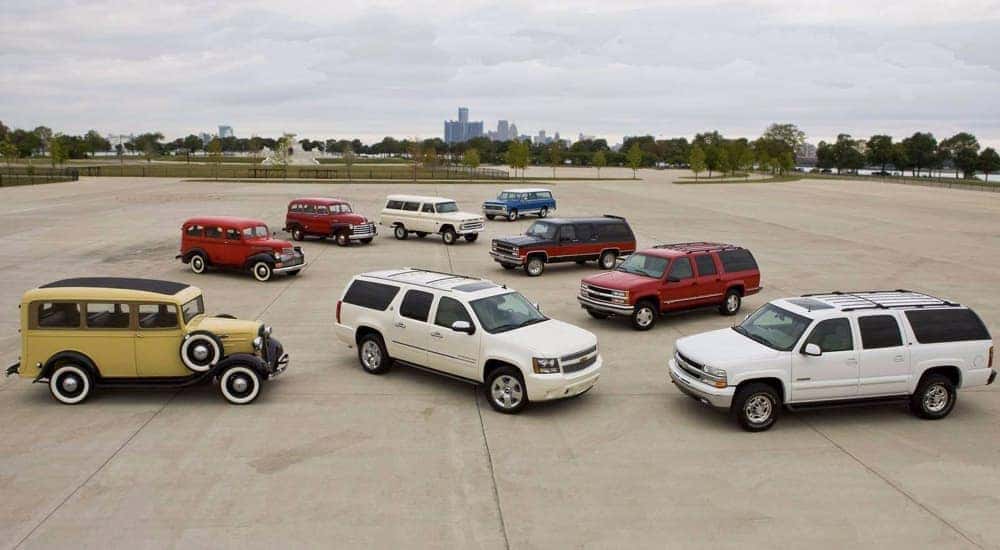 #5 Chevy Helped Manufacture Military Equipment in World War II
For several years, Chevy was growing and improving to position itself as a top automobile brand, but in 1942 everything changed. In World War II everyone did their part to help the country, even Chevy. In 1942, Chevy decided to stop manufacturing civilian cars and started manufacturing military equipment to help US soldiers. Chevy had the resources and manpower to help, and it made a difference.
#6 The Volt Was the First Mass-Produced Extended-Range Electric Vehicle
In 2011 Chevy released a vehicle that would change the game for electric cars. The Chevy Volt was the first extended-range electric vehicle that was mass-produced worldwide. This hybrid electric car used an electric motor and gasoline engine to boast an estimated 379 miles of driving, making electric vehicles much more versatile.
The Chevy Volt ran from 2011 to 2019 and was eventually replaced by the all-electric Chevy Bolt EV and Chevy Bolt EUV. This was only the beginning for Chevy's electric car lineup, and the Chevy Volt was a major reason Chevy is one of the leaders in EV cars.
#7 Chevy Is Rapidly Expanding Its EV Lineup
Electric vehicles are on the rise, and Chevy responded by expanding their EV lineup with electric vehicles that fit every lifestyle. Recently, Chevy announced the launch of the all-electric Chevy Silverado, all-electric Equinox, and all-electric Blazer. Each Chevy EV vehicle gives you the freedom to live your life and support the environment.
The Silverado EV is expected to have an estimated range of 400 miles with 10,000 lbs of maximum trailering. The Equinox EV's greatest benefit is its affordability, with an estimated MSRP of $30,000.[a] The Blazer EV gives the flexibility of a midsize SUV with the same electric vehicle qualities.
#8 Chevy Has Success on the Racetrack
Chevy is a car brand with many talents—one of those being on the racetrack. They have a strong reputation in the racing world and has the titles to show for it. Chevy has won the most NASCAR Cup Series races out of any manufacturer with 800 wins. You'll find the Camaro and Corvette on the racetrack, but also the Silverado and Colorado as well. Chevy's racing season includes NASCAR, Indy Car, IMSA, and NHRA.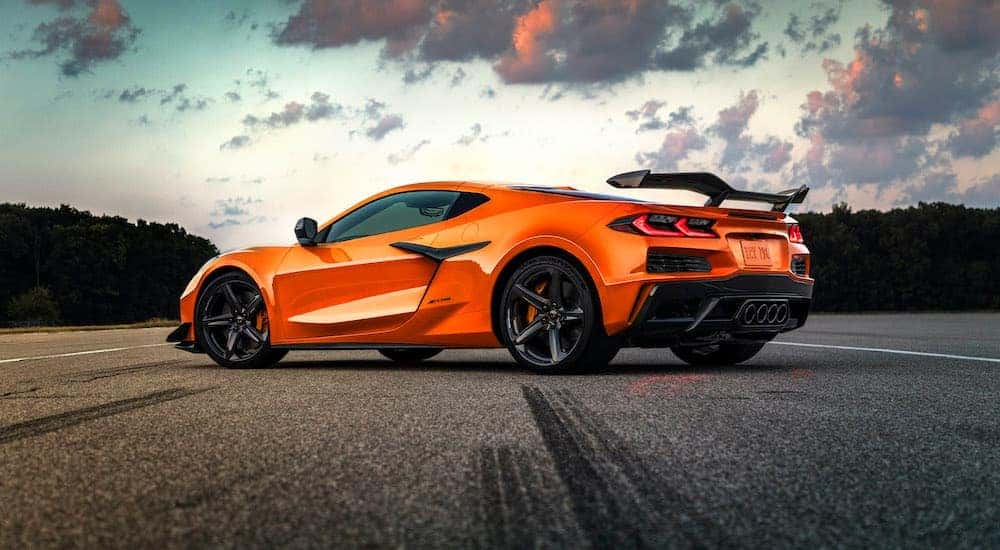 #9 the Corvette Has Been Around Nearly 70 Years
Speaking of the Corvette, this is another long-running nameplate in the industry. The iconic Chevy Corvette has been out on the roads for almost 70 years, making it one of the longest-running models in automobile history. The Corvette launched in 1953 and quickly became an icon among the Chevy brand and the entire industry. Today, the new 2023 Corvette Z06 makes waves with its 670 horsepower and 5.5L LT6 engine.
#10 Chevy's Vehicles Are Available in 80 Countries
Chevy isn't just a top car brand in the United States—it's a worldwide success. As of 2020, you can find Chevy vehicles in 80 countries. This speaks to Chevy's skill in creating versatile vehicles that can meet the needs of anyone around the world. From durable performance pickup trucks to sleek, compact SUVs, Chevy has a car for every lifestyle around the world. Drivers worldwide seem to agree—there were over 3.2 million cars and trucks sold in 2020. These numbers solidify Chevy as one of the largest automotive brands in the world.
Just the Beginning
We're just scratching the surface of Chevy's accomplishments over the last century. We hoped you gathered from these interesting facts that, from the start, Chevy is committed to setting itself apart in the automobile industry. Quality, capability, performance, and innovation describe Chevy in the past, present, and future. Come test drive the full Chevy vehicle lineup at Crossroads Chevrolet GMC! Our passionate and knowledgeable team is ready to support you in any way we can.
---
[a] MSRP may change without notice. See dealer for complete details.