A Comprehensive Guide to Vehicle Payment Plans
As you sit at the desk across from the sales professional at the dealership, you may start to feel dizzy as they go back and forth from the finance department, offering you various payment plans and rates. All of the number-crunching, negotiating, and calculating can make for a stressful experience, especially if you're not familiar with vehicle payment plan options. When it comes to Chevy financing, Crossroads Chevrolet GMC wants to help you understand the intricate inner workings of vehicle financing so that you're able to go into this process with more understanding of your options, alleviating stress along the way. So, what are common payment plan options, and how do they work? We're here to shed some light on the world of auto financing, allowing you to find not just any financial plan but one that works with your budget.
All About Auto Loans
Many drivers decide to take out a loan on a vehicle instead of paying outright for it. Chances are, you don't have a bundle of cash set aside for a new vehicle, which makes financing it the way to go. There are many different options available when it comes to auto loans, so understanding a bit of the basics will go a long way.
First and foremost, the type of loan. Two types of vehicle loans are available, secured and unsecured, and knowing the difference between the two is essential. Secured auto loans place a lien on the vehicle that you're looking to purchase so that if you fail to make the agreed-upon payments, the lender has the right to repossess the vehicle from you. A secured loan can also place a lien on the borrower's collateral, such as their home or another car they own. If payments are not made, these assets are at risk of being seized so that the lender can recoup that money and pay off the loan.
Unsecured loans are not attached to any type of asset, meaning that if payments are not made on the loan, the lender must utilize the legal system in order to pursue the missed payments. Although this may sound like a better option, keep in mind that unsecured loans tend to have higher interest rates. Secured auto loans are normally the most common type of loans used in the finance process. Many dealerships have relationships with a number of lenders to ensure that there's an option out there to suit their database of customers and their varying financial requirements.
There are also different types of interest options available for auto loans. Simple interest loans reduce the amount of interest paid if you pay off the loan before the term ends. In this scenario, more money tends to go toward interest and not the principal balance, especially the first few payments, which is important to keep in mind. Precomputed interest loans are designed so that you'll pay the same amount of interest on each payment. This is easier to keep track of, but keep in mind that this also means that it'll take longer to knock money off of your loan and pay off your vehicle.
Another aspect you'll want to consider is your lender. Direct financing means that the borrower and lender work together for financing, and the dealer stays out of the equation. Indirect financing adds the dealership into the process, as they take your financial information and distribute it to a network of lenders to find the one that's best suited to you. Many customers choose this route as it's simpler and more convenient.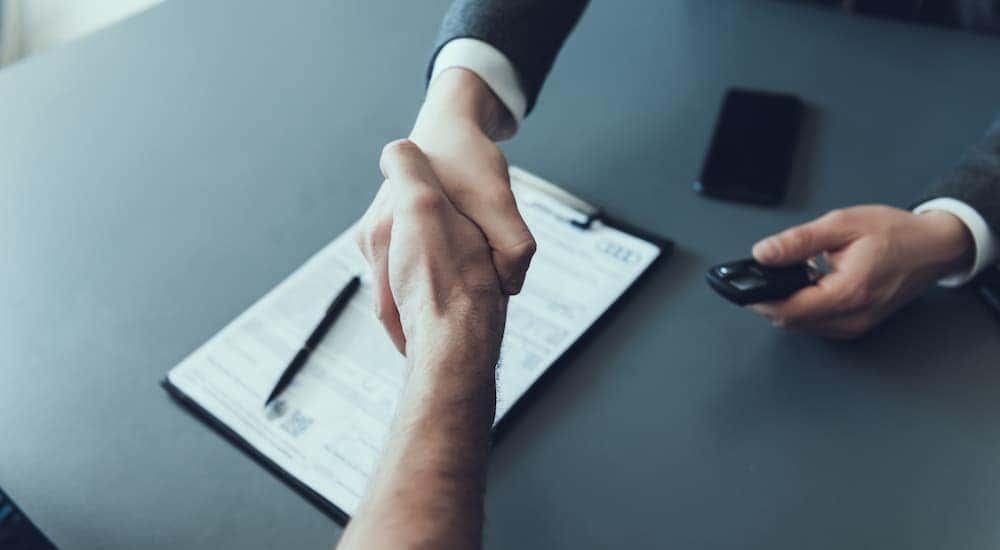 How Loan Length Affects Interest
You definitely have options when it comes to financing, and perhaps one of the biggest choices you'll need to make is the length of your loan. This is how long you will be required to make payments on your vehicle before it is officially yours. There's a wide range of possibilities when it comes to your loan, but standard loans tend to be 24, 36, 48, 60, 72, and 84-month terms. The choice you make will ultimately depend on the amount you're comfortable paying each month, but that's not all you'll want to consider.
Shorter loans often mean lower interest rates and higher monthly payments. This allows you to pay off your car quickly and for less money than if you were to choose a longer loan term. Longer loan terms often come with higher interest rates but lower monthly payments, which makes them feasible for many buyers. Although lower monthly payments may appeal to you, keep in mind that the amount you'll end up paying for your vehicle (with all of the interest that accrues over the years) is going to be higher than if you were to choose a shorter loan term. You'll want to seriously consider this before you agree to the length of the loan in question.
Leasing Options
You may be interested in leasing your vehicle and being able to get into a new car every couple of years so that you're able to enjoy the latest and greatest options in the industry. When you lease, you make payments on a vehicle, just like you would with an auto loan, but when the lease term ends, you have options. You can either trade in the car for a newer model, convert the lease so that you can buy the vehicle you're driving now, or turn in your car and walk away. Leasing typically appeals to drivers who aren't sure if they want to commit to a particular vehicle for the long term and those who want to have a new car every couple of years.
There are different types of leases as well. The most common is a closed-end lease, which has a definitive lease end date and a set mileage. When you get to the end of the lease terms, it's time to explore your options for either trading it in, buying it, or walking away. Open-end leases set a residual value for the vehicle at the time the lease agreement is signed. When the car is turned back in, if it sells for less at auction than the residual value, the lessee is responsible for coming up with the difference. If the car fetches a higher price than the set residual value, the lessee could potentially make a profit.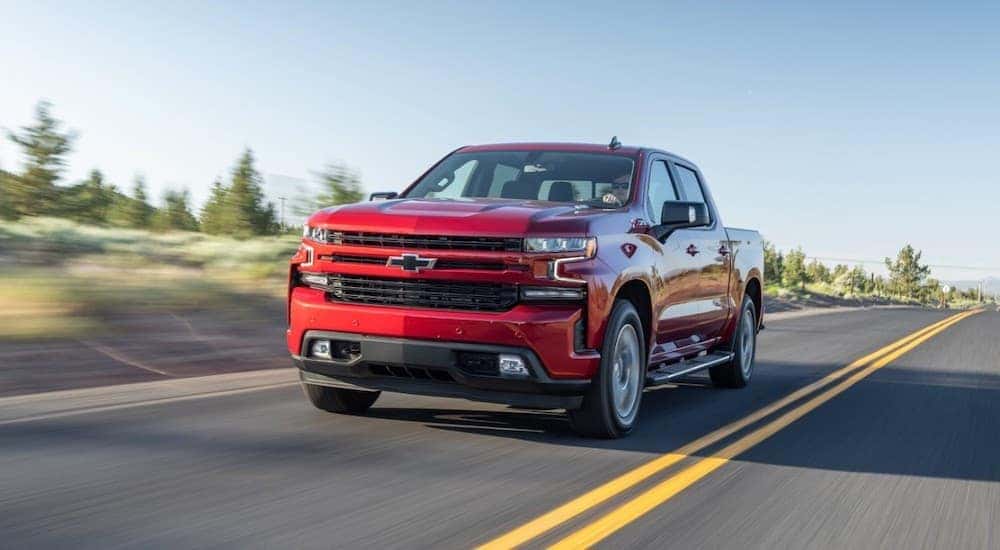 Loan vs Lease
If you want to enjoy a new car every couple of years with the latest designs and technology, leasing may be right for you. If you want to own your car outright after all payments have been made, taking out an auto loan may be the right move. The choice is yours to make, and there are benefits to both scenarios.
When you take out an auto loan, the car is yours at the end of the loan term, which isn't the case at the end of the leasing term unless you agree to make payments to buy the vehicle once the lease ends. Leasing provides you with the luxury of driving a new car more often, as opposed to when you buy. You may be left with a slightly outdated model at the end of the loan terms, but the vehicle isn't yours at all when you lease. There are benefits and limitations to both scenarios, which means you'll need to factor in what will work best for your unique financial situation.
Auto Financing 101
When it comes to financing a vehicle, there's a lot to take in, and you're not alone if you feel a bit overwhelmed. Here at Crossroads Chevrolet GMC, our team makes the process as simple as possible, guiding you every step of the way so that you're able to be confident in the loan or lease terms that you pick. That's why so many Corinth drivers choose to shop with us because they know that we always have their best interests in mind. Stop by our dealership and chat with our finance professionals to find the right Chevy financing option for you. With our incredible team by your side, you'll be confident that you didn't just choose the best car for your journey but crafted a winning payment plan to aid in your financial success.