Chevrolet: Where Luxury and Affordability Meet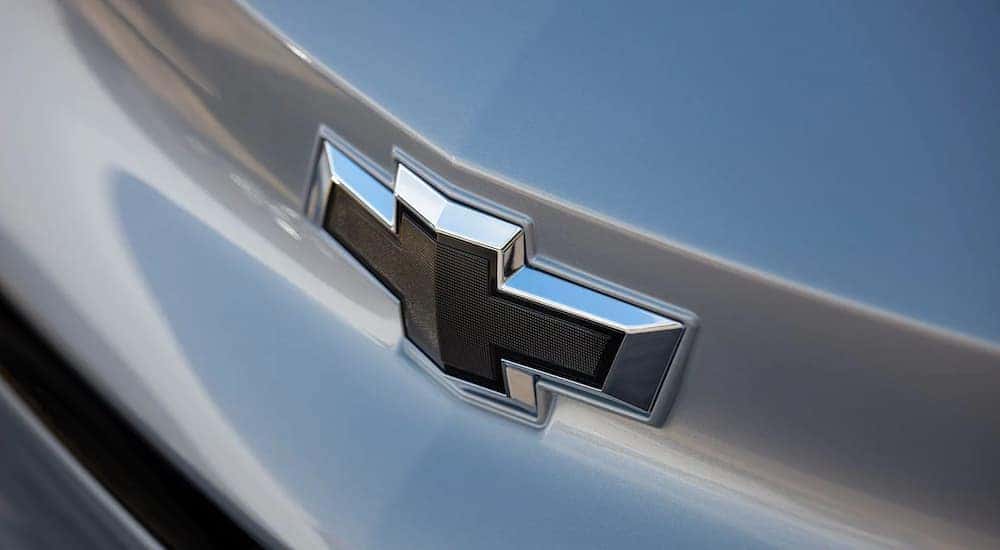 Did you know that Olive Branch was once the fastest-growing town in the United States? This doesn't come as a huge surprise as more people leave Memphis to build a quieter life beyond the hustle and bustle of the city. We understand this need for a slower pace of life, especially in our role as the leading Chevy dealer in Olive Branch, MS. What do we mean?
Big-city dealerships are often inundated with customers, so they have little time to build relationships and, instead, focus their efforts on making a quick sale. This approach is problematic because it allows a dealership to lose sight of its purpose––to serve customers. At Crossroads Chevrolet GMC, our convenient location in Corinth gives us a unique advantage by allowing us to slow things down and focus on what truly matters––customers like you.
We aim to build meaningful relationships with our customers and prove that we're your Chevrolet authority. We're here to help you update your ride, improving your commute into Memphis and the surrounding areas by showing you the best-equipped Chevrolets in the lineup. These models guarantee that every moment you spend in the driver's seat is remarkable, whether you're behind the wheel of an electric vehicle like the Bolt EUV or chauffeuring the kids to and from school in a family-friendly SUV like the Suburban. So, what are your options? Here are the most luxurious trims in the Chevy fleet for 2023.
All-Electric SUV: 2023 Bolt EUV Premier
Chevrolet does something remarkable in 2023 by lowering the price of the Bolt EUV by over $6,000. This price reduction makes the top-tier Bolt EUV Premier an incredible value because of its expansive suite of features and premium materials. For example, the Bolt EUV Premier gives drivers a taste of Chevrolet's hands-free driver-assist technology, Super Cruise. The industry-leading technology can transform your commute from Olive Branch to Memphis by allowing you to take your hands off the wheel and enjoy the ride.
The Premier also comes standard with a host of connectivity features, including a 10.2-inch color touchscreen display, the Chevrolet Infotainment 3 Plus system, and wireless Apple CarPlay and Android Auto integration. In addition, technology like Regen on Demand and Intuitive Electronic Precision Shift with One Pedal Driving allow you to harness the Premier's power as you drive. These features convert energy and extend the Bolt EUV's already impressive 247-mile range.
The Bolt EUV Premier also comes standard with Adaptive Cruise Control, another integral feature that can enhance your time in the driver's seat. The tool builds on traditional cruise control by constantly monitoring the flow of traffic and adjusting the SUV's cruising speed accordingly. This lets you "set it and forget it" and is an impressive alternative for drivers who aren't interested in hands-free features like Super Cruise.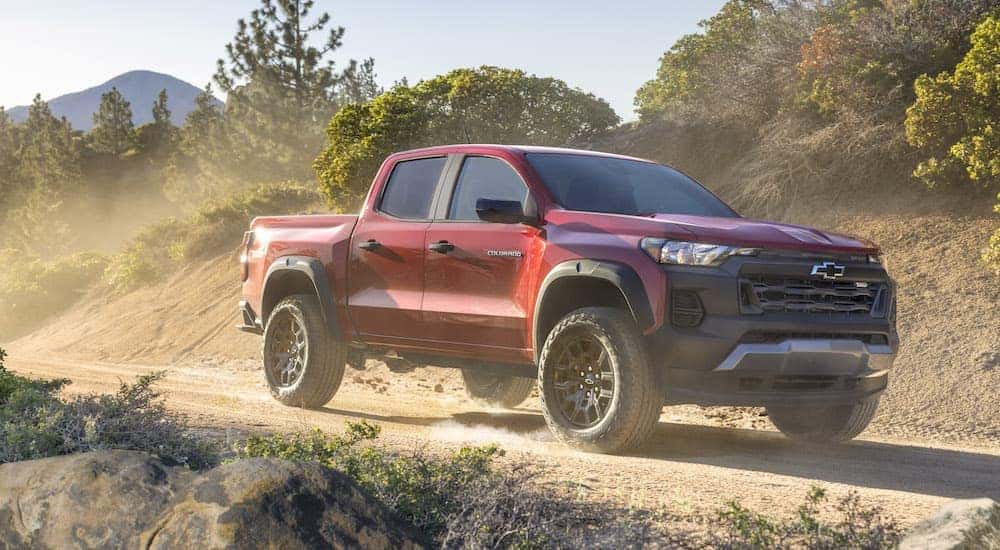 Mid-Range Workhorse: 2023 Colorado Trail Boss
Chevrolet's 2023 redesign of the Colorado takes the midsize workhorse to the next level of capability and sophistication. The top-tier Trail Boss makes its debut for the year, coming straight from the factory with a 2.7L Turbo Plus engine that churns out 310 horsepower and 390 lb-ft of torque for exceptional power and a towing capability of 7,700 pounds. This capability pairs exceptionally well with the Trail Boss' ultra-wide stance and two-inch factory lift, giving it more ground clearance than other trims.
Inside, the Trail Boss exudes luxury with its plush seating, premium sound system, and modern conveniences like the oversized wireless smartphone charging pad and redesigned center console. Its class-leading 11.3-inch touchscreen display is integral to the truck's design, giving you seamless access to your smartphone, in-vehicle apps, and navigational tools. From the exterior, the Trail Boss's larger 18-inch wheels and 32-inch all-terrain tires add to its rugged appearance and reflect its prowess on and off the pavement as a luxury-oriented adventurer.
Full-Size Road Warrior: 2023 Silverado High Country
You won't find any truck more luxurious in the Chevrolet fleet than the 2023 Silverado High Country. The Silverado has a stellar reputation for blending capability and comfort, but the High Country takes that to an entirely new level. Keenly focused on luxury, the High Country transforms the Silverado into a regal workhorse that guarantees every ride is enjoyable regardless of the job or terrain.
The High Country comes standard with Chevrolet's expansive 13.4-inch color touchscreen display and a 12.3-inch multi-color reconfigurable Driver Information Center. This digital cockpit integrates the Silverado's class-leading eight-camera system, which offers 14 unique views around the truck and any accompanying trailer. But Chevrolet doesn't stop there.
The 2023 High Country is fit for royalty, with its premium leather seating distinguishing it in the fleet. The custom perforation and stitching pattern enhance the feel of the leather, allowing it to mold to your body to optimize your posture and reduce fatigue. Additionally, Chevrolet uses authentic, open-pore wood trim to accentuate the cabin, which is even more impressive under the natural light shining through the power sunroof.
The High Country's allure continues behind the scenes with an advanced suite of safety and driver-assist technology. The truck comes standard with Chevy Safety Assist but offers cutting-edge features like Super Cruise Driver Assistance Technology. With Super Cruise compatible when towing a trailer, the High Country is not only luxurious but incredibly intelligent and capable, especially when tasked with hauling a heavy load.
Full-Size SUV: 2023 Suburban High Country
The High Country continues its reign as a top-tier trim for models like the 2023 Suburban. The full-size SUV is a must-have for families because it offers three rows of seating, four-wheel drive capability, and a best-in-class cargo volume of 144.7 cubic feet. These characteristics lay the foundation for the more luxurious High Country, which comes standard with Chevrolet's proven 6.2L EcoTec3 V8 engine with Dynamic Fuel Management that delivers 420 horsepower and 460 lb-ft of torque for effortless handling and performance in any condition.
Chevrolet ups the ante and outfits the High Country with Magnetic Ride Control with an available Four-Corner Air Ride Adaptive Suspension that improves handling, stability, and ride quality regardless of the terrain. This gives the High Country a notable advantage over its rivals, proving a full-size SUV doesn't have to be cumbersome to drive. For Olive Branch drivers looking for luxury and practicality, the High Country is a win-win.
Beyond these distinguishing features, the Suburban High Country adds 22-inch wheels and all-season tires with wheel locks, a noticeable contrast to the 18-inch wheels that come standard on entry-level models. The Suburban High Country also gives drivers more opportunities to enjoy innovative technology, like the expansive 12.3-inch digital instrument cluster and a 10.2-inch color touchscreen display that's home to the Advanced Trailering System and a 13-view camera system with picture-in-picture capability. Additional amenities like Super Cruise, HD Surround Vision, and a 15-inch Head-Up Display add another layer of luxury and ingenuity to the family-friendly and luxurious SUV.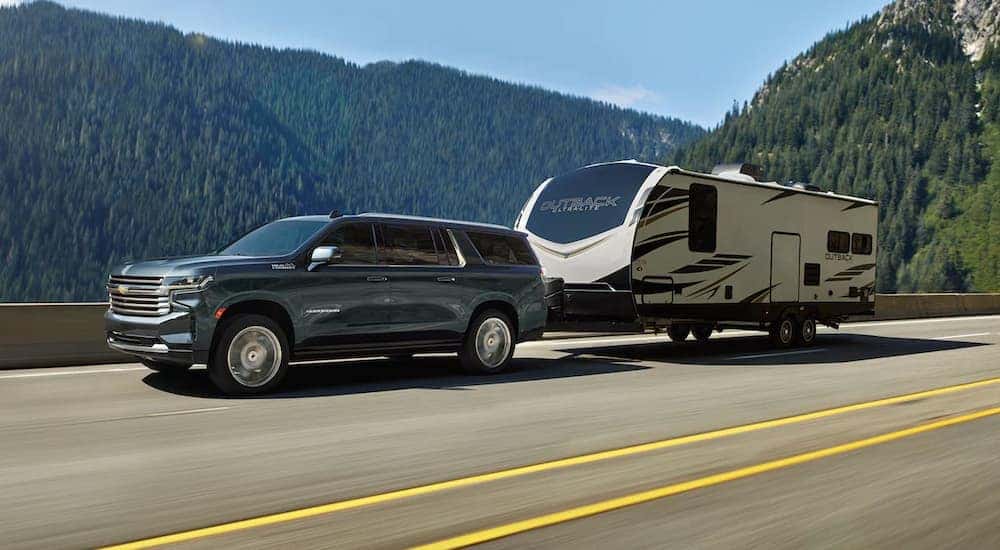 Affordable Luxury Never Looked This Good
Olive Branch drivers ready to upgrade their rides don't have to look beyond the Chevrolet lineup. Top-tier trims like the Bolt EUV Premier, Colorado Trail Boss, and the Silverado or Suburban High Country showcase Chevrolet's ongoing success at making luxury affordable. These models boast premium features and advanced technology that can transform your ride without draining your bank account, a remarkable feat in an industry where prices continue to rise. Still, Chevrolet refuses to join the trend and remains true to its high-performance and affordable roots.