Chevy Silverado vs Colorado: Tough Decision or Not?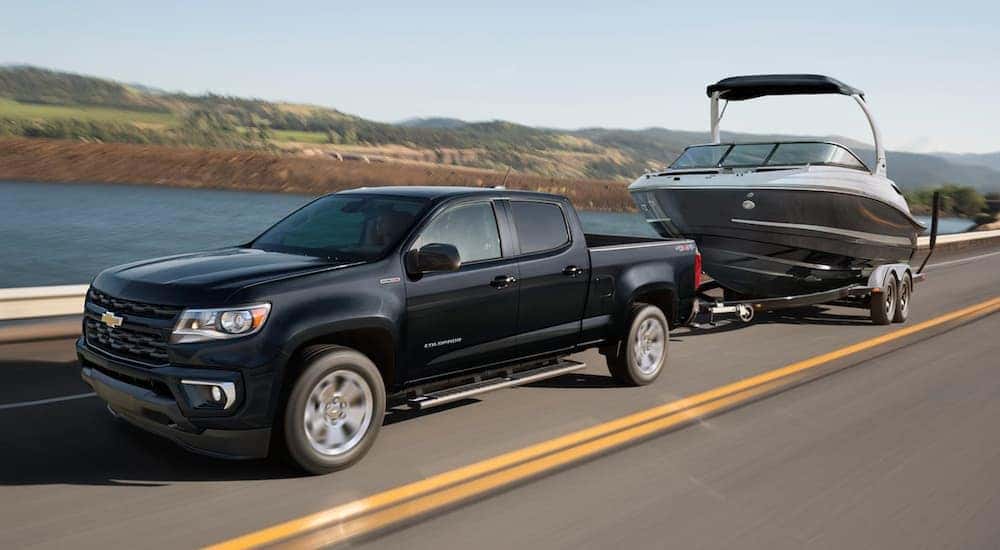 We get it – it's not easy. No, we aren't talking about doing your taxes or attending jury duty. What we're discussing with you today are the struggles that nearly everybody faces when they're shopping for a vehicle. More specifically, shopping for a pre-owned vehicle can prove challenging to many. What's most challenging is when you're tied to a specific brand, but two vehicles within the lineup are splitting your decision down the middle. Take the Silverado vs Colorado, for example. These two trucks can be found at your local used Chevy truck dealership, Crossroads Chevrolet GMC, but the more pressing question is which vehicle is right for you?
There's no way to slice it, both trucks offer the type of performance you'd expect from Chevy, but they're not entirely directed at the same type of driver. On the new market, the Silverado is always priced higher than the Colorado, but does that translate to the used market? In most cases, yes, but of course, shopping in the used market means there's plenty of room for filtering out your search results, whether you're online or at a dealership. But what do we mean by this?
Well, the chances are that a 2010 Silverado will cost less than a brand new Colorado; that's simply the nature of it. However, this reveals another underlying problem – just about everything else. Would you generally want to save money by purchasing an older yet more flagship-oriented truck, such as the Silverado, if it meant omitting a vast majority of the features that would come with newer versions of the cheaper truck? As we said, both trucks are targeting two types of drivers, so mixing and matching aren't ideal; say, if your budget calls for a Colorado and you purchase an older Silverado, then you won't be too pleased. There's a lot to this story, so let's get started.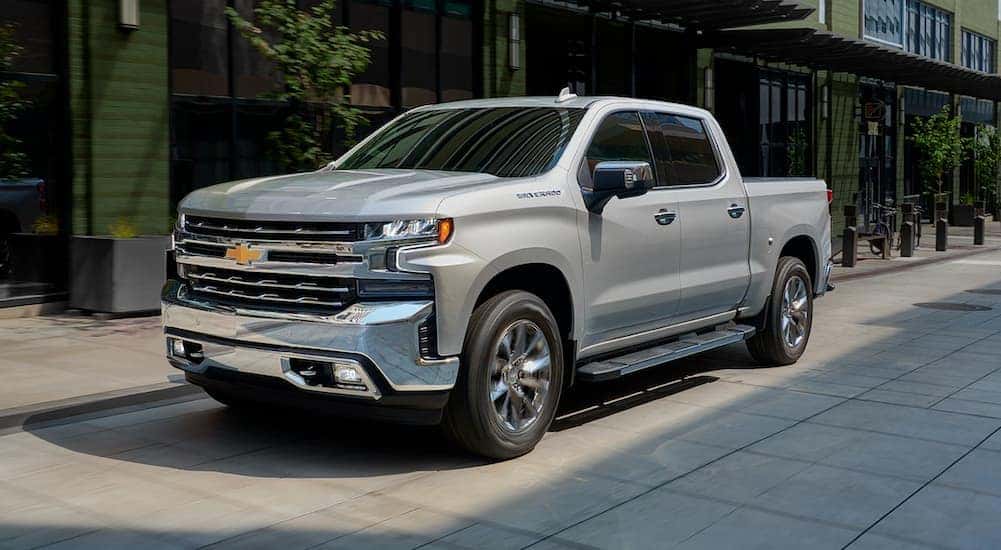 The Two Types of Drivers
Again, the Silverado and Colorado target two types of drivers, but what separates the two, and what category do you fall under? Let's start with the Silverado. If your truck is meant for work first and hobbyism second, then the Silverado is going to be a safe bet. Not only can you expect better-towing performance, but you can fit a V8 in most Silverados, which hasn't been available in the Colorado since 2012. This is also a better time than any to mention the Colorado had a brief hiatus, meaning the 2012 model was succeeded by the 2015 model a few years later, at which point the V8 engine was omitted entirely. And the Silverado is best known for being the best-selling Chevy vehicle while also being the second-best-selling pickup truck in the United States – seated directly behind the Ford F-150.
So, let's say you're using your truck for your work-life in addition to your regular life. The Silverado offers you a multitude of options to get whatever task it is you're facing completed. It's a tad more complex to find the exact Silverado you're looking for, and that's because a host of changes have been made over the years, or 'generations,' in this case. Comparatively, there have been fewer Colorado generations against the Silverado, with four for the Silverado and two for the Colorado. Aside from the Colorado's hiatus for a few years, the Colorado was also introduced at a later date – succeeding the Silverado's initial release date by five years.
Now let's shine some light onto the type of driver who should consider a Chevy Colorado. If you're either a hobbyist or perhaps you're the type of handy person who others rely on for a plethora of different tasks, such as moving furniture, for example, then the Colorado is your truck of choice. Performance is expectedly lower than the Silverado, but that doesn't stop the Colorado from being a highly capable machine in moments when you need extra grunt. Aside from performance, both trucks received similar updates at the same time. Features such as Apple CarPlay joined Chevy's infotainment center in 2016, and it was found in both the 2016 Silverado and Colorado. With that said, if you're worried purchasing an older Colorado will leave you behind on the latest technology the latest Silverado had at the time, then rest assured because that simply isn't the case in most scenarios.
Apples to Oranges
It's worth stressing again that the Colorado and Silverado won't be a tough decision once you've figured out your wants, needs, and budget. Regardless – we want to give you some insight into what you can expect from particular Silverado or Colorado models. Let's throw the aforementioned 2016 Colorado and Silverado into the mix to give you a direct comparison. The 2016 Silverado, aside from the latest tech upgrades, is available with one of three engines: a 4.3L V6, 5.3L V8, and a 6.2L V8. Comparatively, the 2016 Colorado also offers three engines: a 2.5L I-4, 3.6L V6, and a turbodiesel 2.8L I-4.
Without a V8 engine under the hood, the Colorado doesn't hold up the same kind of towing potential that the Silverado has, mostly because the 6.2L V8 engine inside of the 2016 Silverado creates 420 hp and 460 lb-ft of torque. For the Colorado, its 3.6L V6 engine produces 305 hp and 269 lb-ft of torque, and its turbodiesel I-4 produces 181 hp and 369 lb-ft of torque. So, while the V6 inside of the 2016 Colorado outpaces the V6 in the Silverado in horsepower output, all three engines for the Colorado can't match the torque output associated with all three Silverado engines. All and all, that's where the most notable differences lie and where you'll make your decision on which vehicle has the power you require.
With that in mind, how do the Silverado and Colorado compare in regards to towing capacity? Let's look at the 2020 Colorado and Silverado first, in which we see the Colorado cap out with a maximum towing capacity of 7,700 lbs, whereas the Silverado bumps this number significantly to 13,400 lbs. This increase in towing capacity is what will ultimately be the difference between hobbyism and professionalism. Other older models, such as the 2017 Silverado and Colorado, tell a similar story, with the former towing upwards of 12,500 lbs, and the 2017 Colorado turns out the same capacity of 7,700 lbs. Although this isn't as dramatic of a difference between the two, it's still as palpable of a difference-maker as the newer models.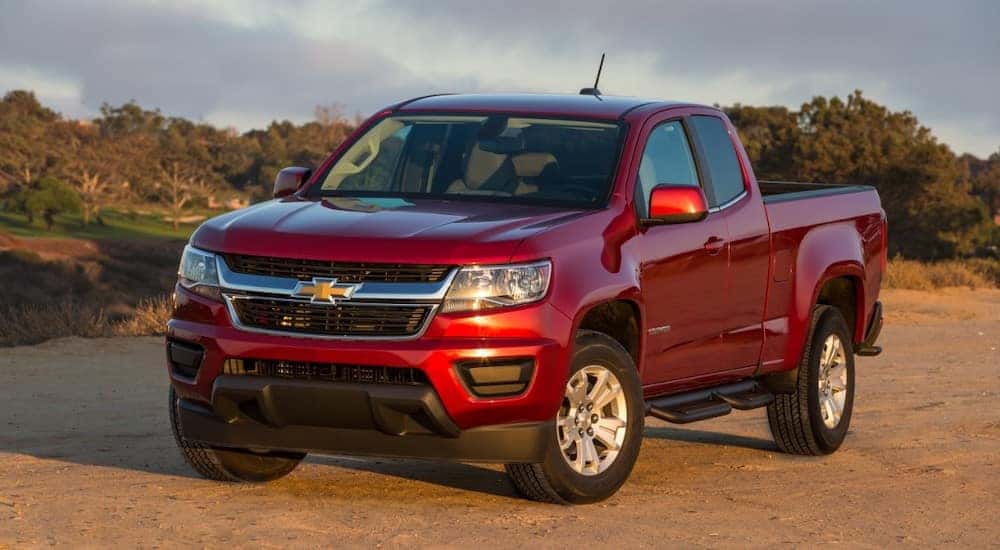 The Clear Picture
Both the Colorado and Silverado are equally as important within Chevy's lineup because one truck doesn't fit all. We haven't even mentioned how the Silverado is a full-size pickup truck, whereas the Colorado is a mid-size, so people who are looking for a full-size truck likely weren't going to be interested in the Colorado anyways, and vice versa. What comparing these two trucks does tell us, however, is that Chevy's brand isn't simply a fancy badge or a memorable namesake, but it's a consistent dedication to quality that makes them stand out from the crowd. Chevy's business model is simple – if you give the people what they want, then they will be happy. This is not only how every corporation should function, but the same for dealerships, too, such as us at Crossroads Chevrolet GMC. If you're still torn between these two trucks, then come on in and give them each a test drive.