End Of Lease Near? Have No Fear: 2 Great GM 2022 Models Available For Lease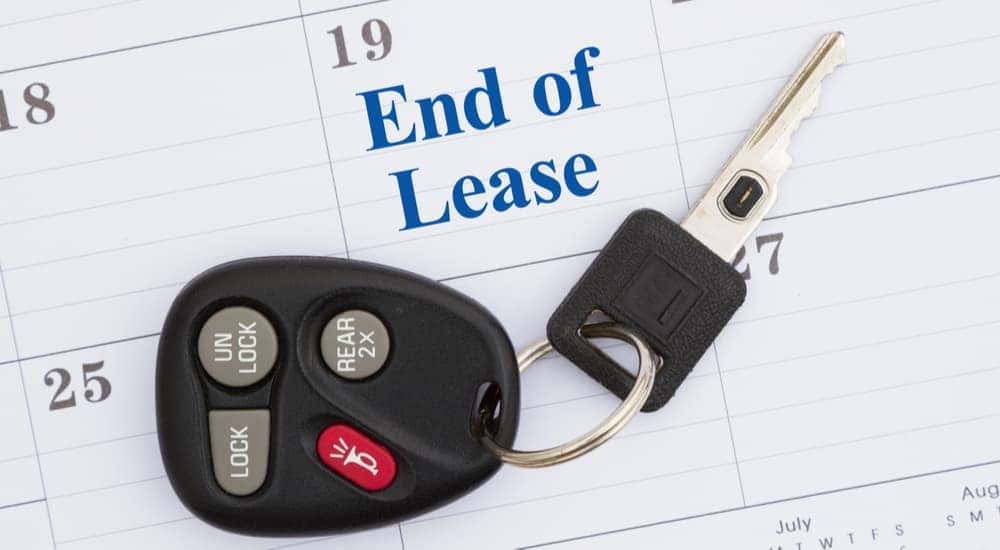 A lot may be going through your mind when the end of your vehicle's lease is nearing, including your GM lease turn in options. Luckily, you don't need to wait until the end of your lease. If you know you're ready to lease a newer model, contact your GM dealership to start your lease turn in process early to get in that driver's seat and enjoy the fresh new car smell all over again. Why wait?!
New to the GM Lease Turn in Process? Here Are Your Options
So, time is running out on your current GM lease – now what? Well, thankfully, GM makes things pretty easy for you. Not only by allowing you to turn in your vehicle early if you already know what you want to do, but also by extending your current lease in one-month increments. GM Financial will automatically apply this extension 11 days after your original termination date and will continue to extend your lease each month, up to 6 months, until you can decide what you want to do. During this time, you have the option to purchase your vehicle, turn it in and walk away from GM – or better yet – turn it in to lease a newer GM model. Leasing gives people the freedom to drive away with vehicles that may typically be out of budget for them, and with 2022 models rolling out, there are so many new options available to choose from.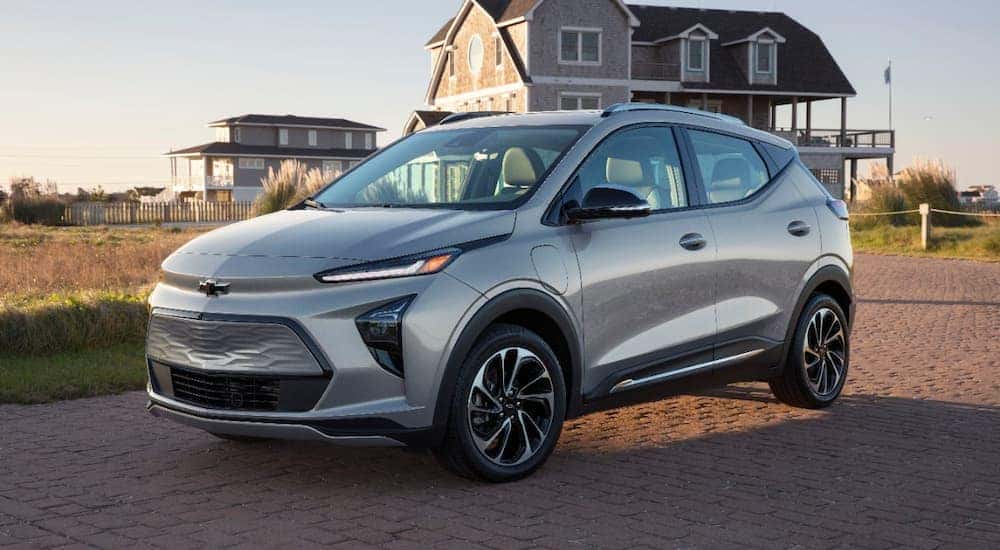 Electrify Your New Lease with the 2022 Chevy Bolt EUV
Chevy Bolt's new EUV (electric utility vehicle) can definitely compel any electric car enthusiast to go wild over their GM lease turn in just to get their hands on its steering wheel. With an MSRP of around $33,000,* this SUV-inspired model can electrify your driving experience with the freedom from liquid fuels as well as through comfort, style, and safety. The Bolt EUV is a game-changer for crossover drivers.
With its additional 6 inches of length, comfort is certainly available for its five passengers. This extra space allows for more legroom for its backseat passengers, giving them a more enjoyable ride and storage. Yeah, there's storage – there's even hidden storage available under the floor and console!
If the size doesn't make you want to commit, how about the availability of a panoramic sunroof or heated and ventilated front seats with a heated steering wheel to keep you comfortable no matter what the temperature may be outside? Or the availability for driver assistance like HD surround vision to give you an overhead view of your vehicle and your surroundings. With all of the standard features and available options, there's a lot to enjoy about this new electric model.
This model has an EPA estimated range of 247 miles on a full battery charge and up to 200 horsepower, all while hitting 0-60 mph in approximately 7 seconds. Offering Sport Mode and One Pedal Driving to maximize the electric car efficiency, this EUV can perform.
There's no lacking in the safety department either coming standard with Chevy's Safety Assist. Front Pedestrian Braking will help you reduce the impact of a front-end pedestrian collision while driving under 50 mph. You'll also get Forward Collision Alert and Automatic Emergency Braking, Lane Keep Assist with Lane Departure Warning to help keep you in your lane, and a Following Distance Indicator. IntelliBeam Auto High Beam Assist that turns your high beams off when an oncoming vehicle is detected is also included. Not to mention, GM's available Super Cruise offers hands-free driving on over 200,000 miles of designated roads to help prevent driver fatigue. These are all perfect examples of technology working in the driver's favor.
Head Off-Road in GMC's Trail-Ready SUV: 2022 GMC Terrain
This small 5-person SUV from GMC is available in multiple trims with the base model starting with an MSRP of near $27,900.* All trims come standard with not only GMC Pro Safety features, similar to Chevy's Safety Assist, but also with flat-folding front-passenger and rear seats, giving you enough cargo space to transport something as long as 8 feet. You also have availability to get the Head-Up Display, which allows you to watch your speed and other information projected onto your windshield to keep your eyes on the road, as well as High Definition Surround Vision, which allows you to see a bird's eye view of your vehicle giving you full visibility of your surroundings. If you're looking for an SUV to perform off the pavement, the 2022 Terrain AT4 trim is where it's at.
The AT4 can get up to an estimated 25 MPG in the city and 28 MPG on the highway with its Traction Select System allowing you to get the best fuel economy on or off the road. This model offers features like rugged tires, a turbocharged engine to give you 170 horsepower, hill descent control, and multiple mode options. The Traction Select System has a FWD mode to give you the best fuel economy, AWD mode to give you the best traction on weathered roads covered in rain, ice, or snow, and an off-road mode to give you the best traction and performance off the pavement- making your Sunday family drive a little more adventurous.
Concluding Your GM Lease Turn In
On paper, the end of your lease may seem like a stressful and lengthy process, but it doesn't have to be. Your GM lease turn in options are ultimately pretty simple- you can buy your leased vehicle, turn in your lease and walk away, or turn in your lease for another leased GM model. The rest of the process is even simpler when you decide to lease another GM because you can actually have a few of the typical end-of-lease steps waived just by enjoying the luxury of leasing another great model. It doesn't get much easier than that. The hardest part will be deciding which great 2022 GM model you want more.
*MSRP may change without notice. See dealer for complete details.