Excellence at Every Turn: The Chevy Lineup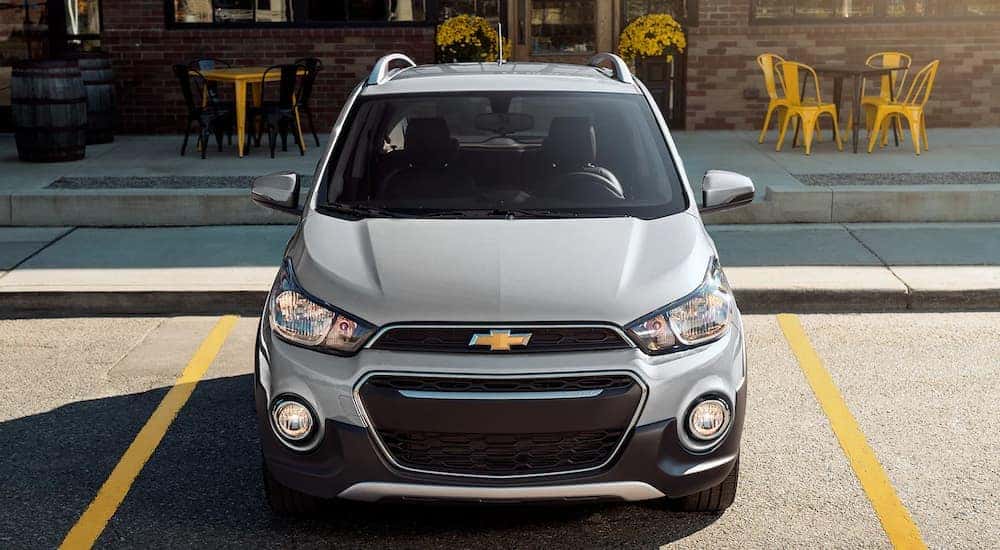 Chevy has all kinds of cars, including luxury sedans, powerful trucks, leading SUVs, and sports cars. Few brands have the history and experience to back themselves up as Chevy does. This great brand has been one of the leaders of the American automotive industry for over a century, and based on its consistent upward trajectory, it doesn't look like Chevy will be giving up its place anytime soon.
Because of its ongoing commitment to progress and excellence, Chevy is one of the best brands to buy used. Just visit the lot here at Crossroads Chevrolet GMC, your Selmer used Chevy dealer, and you will be amazed at the quality you see over the course of the brand's many model years. The question is not, "what kind of cars does Chevy have?" It's "what kind of cars doesn't Chevy have?" A brand this great deserves to be celebrated, so today, we are going to celebrate one of our favorite brands by taking a brief stroll through its vehicle lineup and talk about some of our favorite Chevy's.
Cars: There Are Some Great Options
If a brand can't do a basic car well, it's probably going to have a hard time doing trucks and SUVs well. Chevy proves itself with its vehicles. Two of our favorites, both of which make for great used vehicle purchases, are the Malibu and the Spark. The Malibu is an excellent car for anyone looking for a luxury commuter vehicle. With excellent engineering, luxury design, and premium Chevy technology, the Malibu provides a fantastic and well-rounded Sedan experience.
The Malibu has been in the Chevy family for quite some time now, and there's a reason why. Chevy knows that if something isn't broken, it doesn't need fixing, which is why it builds its vehicles to last. The majority of Chevy nameplates last for decades, so you know that you're entering into a legacy of well-crafted vehicles.
The Chevy Spark is a hatchback design. This spunky little cruiser is perfect for fun-loving adventurers and makes an excellent first vehicle for young adults going off to college. Its extremely low prices make it a great fit for those tight on money but still seeking a car from a reliable brand. With its highly-compact architecture, the Spark is easily maneuverable through crowded city streets, tight college campus parking spots, and any other place you might find some tight-fitting challenges. Without a doubt, the Spark is convenient, but that's not why we love it. We love the Spark because it is so much fun! This is a great car to take a few friends out for a drive and make some great memories.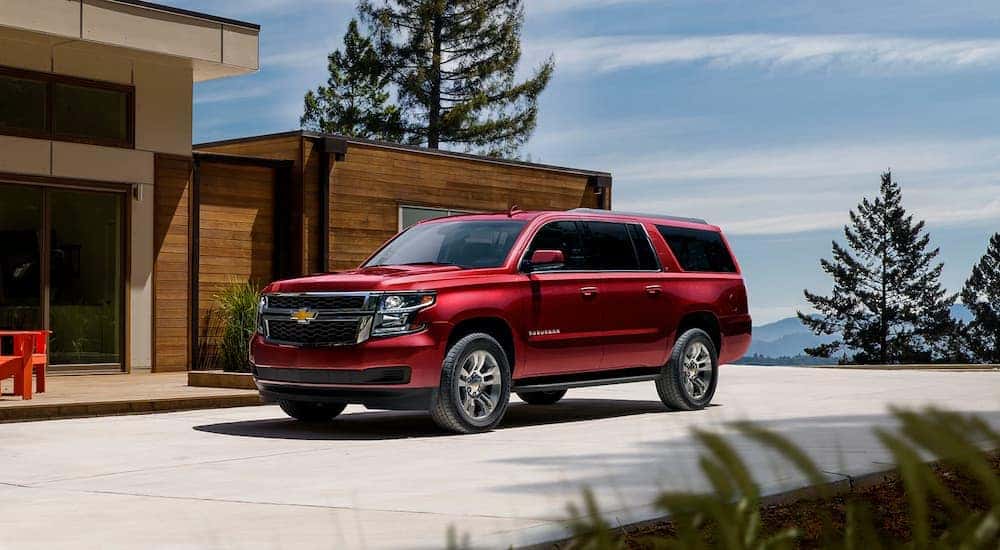 SUVs: One of the Staples of the Industry
Chances are that even if you know nothing else about Chevy, you know that they make a fine SUV. Between the Suburban and the Tahoe, there's a reason that the Chevrolet bow-tie is often seen on secret service, security, and limousine service vehicles; both of these SUVs are champions of their segment.
The Tahoe is slightly more compact than the Suburban (though in more recent model years, the Tahoe has grown significantly), making it an ideal fit for those seeking the strength of the Suburban without wanting the size of the Suburban. If you're in the market for something the size of the Suburban, though, we can't think of a better SUV on the market. The Suburban ties together the best in performance capability, truly elegant luxury design features, and leading in-vehicle technology. So, you'll be able to enjoy up to 420 horsepower in leather-appointed seats while utilizing an array of dynamic connectivity technologies. The Suburban is a perfect model of Chevy's excellence as a brand.
Both the Suburban and the Tahoe underwent a major-league makeover for the 2021 model year to start the new generation. With increased chassis length leading to extra interior space and significantly increased aerodynamics and newly-developed technology, these SUVs had some nice upgrades, and you can find some of them on the used lot for a great deal.
Chevy's SUVs really are a cut above. The Suburban is the longest-lasting nameplate in Chevy history, and it is because it takes all of Chevy's most excellent features and puts them into one vehicle. But, the Suburban is not the only Chevy vehicle to show forth Chevy's finest all at once. There is another vehicle that does this.
Trucks: A Legacy That's Hard to Beat
If Chevy can produce SUVs as excellent as the Tahoe and Suburban, you better believe they can make a great pickup truck! The Chevy Silverado is one of the most celebrated pickup trucks of all time. Imagine taking the Suburban, turning it into a pickup, and adding some amazing pickup-specific capability features, and you've got yourself a Silverado.
This workhorse of a full-size truck just keeps getting better, and it performs highly on the worksite, on the road, and off the road. With a wide variety of trims that focus on different elements of the Silverado's excellence, you can specify your Silverdo to focus on what you most want, whether it's towing, off-roading, or even passenger space. If you really want to see the Silverado work, check out the Silverado HD models; you won't believe the torque you'll be able to reach on those bad boys.
Not everybody needs a full-size truck, though, and the Chevy Colorado provides an excellent solution with its midsize architecture. Still highly-capable, off-road savvy, and stylish, the Colorado is every bit a Chevy; it just takes off some of the size (and price) of the Silverado. If you want to start trucking but don't want to go all the way quite yet, the Colorado is a great starting place. We think you'll have a lot of fun behind the wheel of this popular truck. Speaking of having fun behind the wheel, there is yet one more category that Chevy is known for.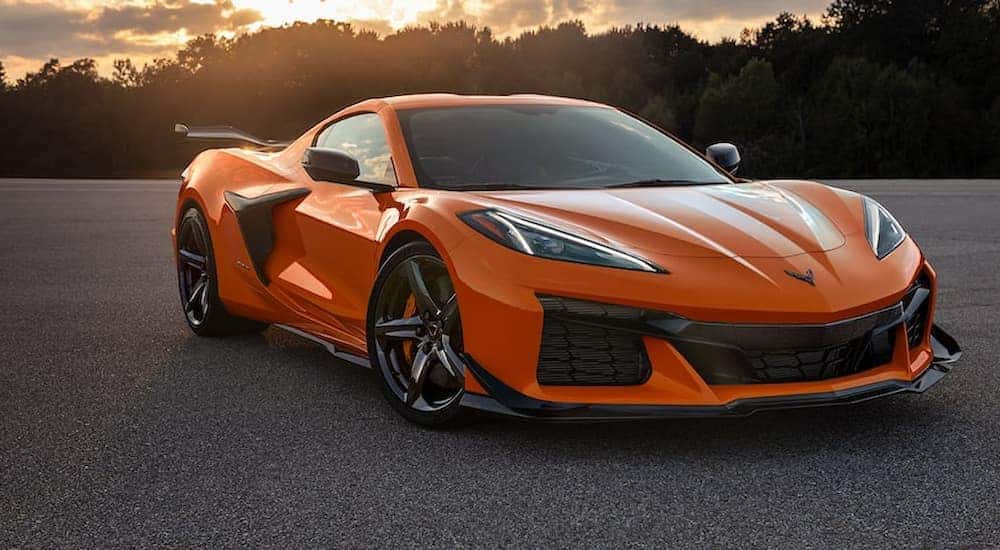 Performance Vehicles: Fast and Fun
Very few nameplates are as instantly recognizable as the Corvette, and you can thank Chevy for that. If you've ever wanted a vehicle reserved exclusively for tearing it up on the racetrack, then Chevy's performance vehicles will have you all set. Between the Corvette and the Camaro, you'll have options. The Corvette is a true legend of performance and racing, but a vehicle like that is usually better kept only for the tracks. If you want a vehicle that can hold its own in a race but can also be pulled out of the garage for some everyday use here and there, the Camaro provides a more balanced vehicle. Either way, you'll be in the market for the ride of a lifetime.
Excellence at Every Turn
It's hard to find a brand that does everything well. Sometimes you'll find a brand that does well with one specific thing––whether it's design, towing, or technology––but rarely do you find a brand that proves itself excellent in all areas across its lineup. This is what makes Chevy so unique; its excellence is found in every area of performance, design, technology, and more across its lineup. We have a great time watching Chevy continue to grow and innovate, and we can't wait to keep sharing these excellent vehicles with you for years to come!