Good As New: 5 Chevy Vehicles to Buy CPO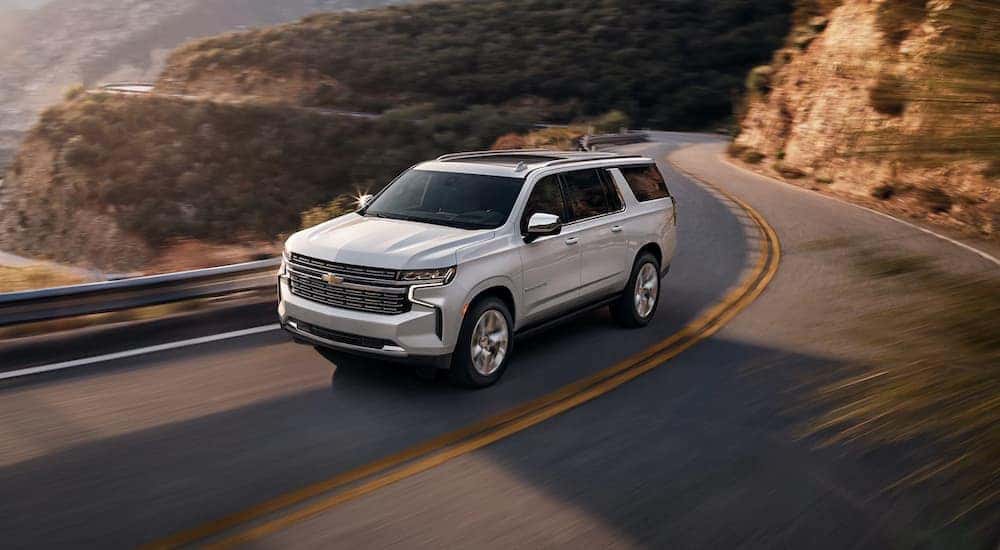 When it comes to automotive production, Chevy is about as good as it gets. Having planted its roots in America at the very beginning of the automotive boom, the brand continues to dedicate itself to the pursuit of innovation and excellence in craft. Because of this dedication, Chevy vehicles are constantly progressing and growing significantly from one model year to the next. Walk into any Certified Pre-Owned Chevy dealer, and you will see just how its vehicles have grown and changed over time. Now, this growth is good news for those looking to buy an advanced Chevy without paying top dollar; a Certified Pre-Owned (CPO) Chevy will offer you all of the latest and greatest technology features without the price tag of all the latest and greatest technology features. This could be your ticket! With this in mind, let's look at 5 great Chevy options to get CPO. First, we'll say a little bit more about what it means to be Certified Pre-Owned, and then we'll look at five vehicles: the Silverado, Suburban, Spark, Malibu, and Corvette. Let's go!
Certified Pre-Owned?
Some of you may be thinking, "that's a code word for used!" Yes and no. Yes, as the name suggests, the vehicle has been previously owned. But, no, the vehicle is not used, abused, and tattered, as you may picture when you think of a "used car." Certified Pre-owned vehicles are subjected to an extremely detailed examination, which not all vehicles pass. Only the highest-quality vehicles can be labeled CPO, meaning they are a cut above the average used vehicle. In other words, when you think Certified Pre-Owned, think of a vehicle that is as good as new without the price tag of a new car. Nobody wants a car that has been run into the ground and will limp for another year or two before finally giving in; you want a late model vehicle that is set to give you years of reliable service.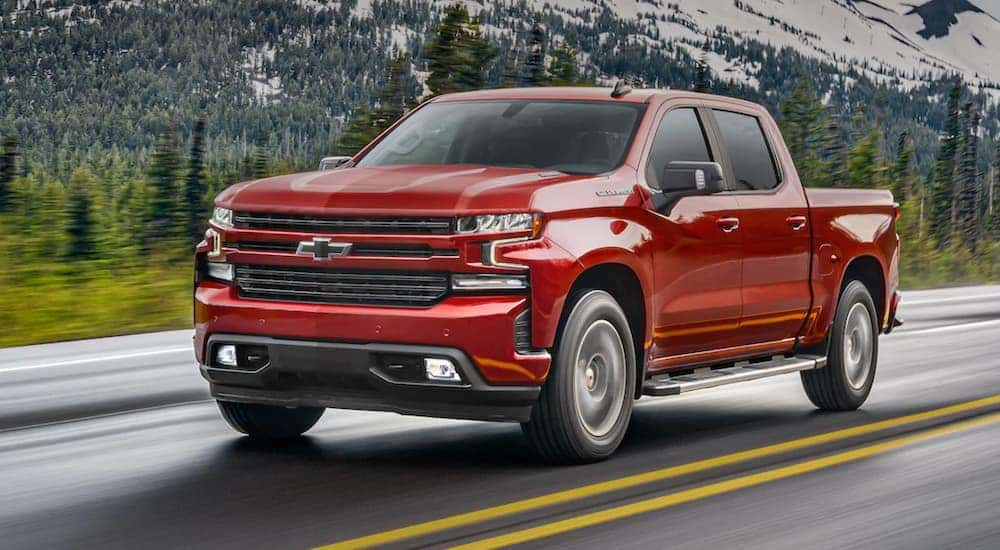 #1- The Chevy Silverado
Let's start big. The Chevy Silverado is about as big as they come. If you are looking to buy a pickup truck, there is no better place to turn than the Silverado. You won't find a bad vehicle in the CPO Silverado lineup. Even if you go all the way back to the 2016 Silverado, you're still looking at a V8 engine, HID projector headlamps with LED signature running lights, plus Chevy MyLink with Apple CarPlay and Android Auto. The Silverado has steadily developed between 2016 and now, and you will like where it has landed. When buying CPO, you could go for a more recent model year, even up to 2021 or 2022. If you go for such a new vehicle, you'll be in for some outright amazing performance features, including up to 420 horsepower and 460 pound-feet of torque.
Now, if you're looking at a Certified Pre-Owned Silverado but are reluctant to buy pre-owned, you may be tempted to look at a new Colorado. While the Colorado is an excellent vehicle in its own right, it simply does not offer the performance and capability that the Silverado provides. For example, the Colorado tops out at 308 horsepower while the Silverado boasts 420. Likewise, the Silverado has far greater towing capacity than the Colorado. If you need a true work pickup, then the Silverado has the Colorado beat, and buying a CPO Silverado can serve you better than buying a new Colorado.
#2 – The Chevy Suburban
The Suburban is a true icon of the Chevy brand and its oldest model in continuous production. Now, if you're looking to buy a CPO Suburban, the obvious model year to turn to is 2021. During this model year, the Suburban was taken through a makeover so significant that the vehicle (along with its smaller sibling, the Tahoe) was essentially re-released as the "All-New" 2021 Suburban. We would argue that the Suburban has always been the finest SUV on the market, but Chevy wanted to make sure of that by redesigning this classic vehicle to make it the ultimate SUV.
In the 2021 Suburban, you will enjoy more interior space than any other SUV on the market––19% more cargo space than any previous Suburban, to be exact. This is largely due to the 2021 Suburban's all-new chassis, which features an independent rear suspension and a longer wheelbase. Even before the 2021 redesign, the Suburban has been a leader in its industry. There is a reason that the Suburban is often used as a security vehicle; it is big, strong, and highly-performing with a spacious luxury interior. You can't go wrong with a classic.
#3 – The Chevy Spark
This is a car for you fun-loving hipsters looking for a cruiser to whip you around while you're still single. With fun, vibrant color options and an amazingly low MSRP (made even lower when buying CPO, of course), the Spark is appealing at first sight. A significant Spark advancement took place in 2017 when Chevy introduced the Spark ACTIV, making the Spark a bit sportier than its original form. The Spark ACTIV is designed to handle all kinds of adventures, even those of the off-roading variety, with skidplates and a revised suspension. While the Spark is already the perfect vehicle for urban adventures (thanks to its very small architecture), why not be ready for off-roading adventures as well?
One of the most exciting developments to track in the Spark is its technology. Taking an aerial look at the Spark from 2016 until now, you will see a steady development of both entertainment and safety technology. Looking at the 2022 Spark, you will find the Chevy Infotainment 3 System with a 7-inch diagonal color touch screen and a whole host of safety features, including automatic emergency braking. The Spark's safety is not just present in its technology, but in the vehicle's very architecture. With a high-strength steel safety cage, you'll stay safe while having fun zipping around in this spunky little car.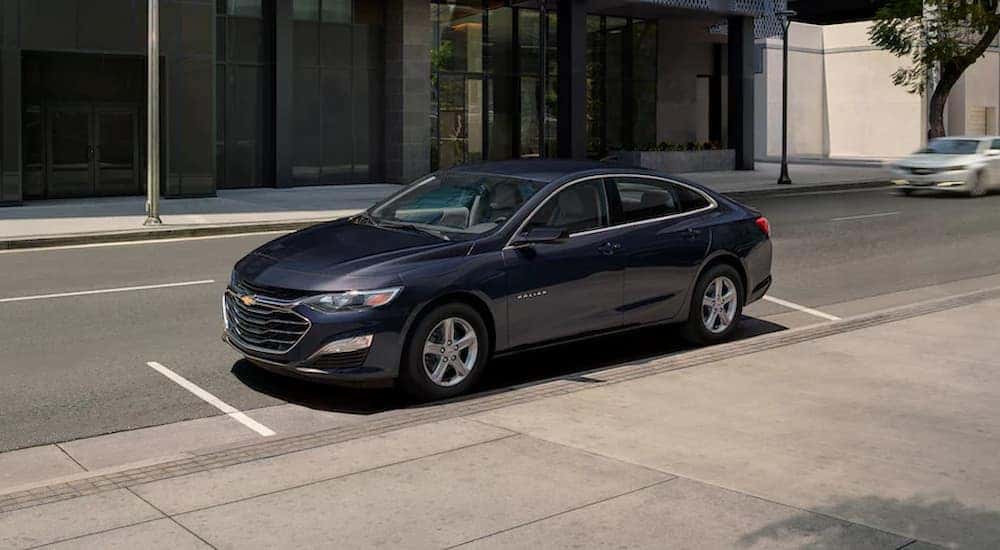 #4 – The Chevy Malibu
So far, we have looked at a pickup, an SUV, and a small car. Sometimes you don't need something so specific; sometimes, you just need a high-end car to take care of commutes and simple trips. That is right where the Chevy Malibu steps in to provide the answer. You may have expected, however, that Chevy is not content to make "just" a high-end car––the Malibu has a whole host of features to get excited about.
In the 2017 model year, for example, the Malibu debuted Chevy's first nine-speed automatic transmission, giving the vehicle higher efficiency and a smoother ride than ever before. This premium car provides sleek and efficient transportation with impressive capabilities for a vehicle of its size. In 2019, the Malibu added the RS trim to the lineup, which adds an extra flare of style to the vehicle through exterior elements such as 18-inch machined wheels, a black bowtie emblem on a blacked-out sport grille, and a dual-outlet exhaust. Inside, the RS trim features a sporty combination of cloth and leather, which is nicely complemented by high-tech features.
The Malibu continues to adapt as Chevy continues its dedication to progress and advancement; the 2022 model has all of the newest innovations in Chevy engineering (including two turbocharged engine options) and infotainment (an 8-inch touchscreen is standard). If you're looking for a luxurious sedan, there's nothing like the Malibu.
#5 – The Chevy Corvette
There are very few nameplates in automotive history as instantly recognizable as the Corvette, and reasonable so. When it comes to performance vehicles, there is nothing else like it. For many people, the Corvette is a "someday" vehicle, and if you're looking to buy new, then it may be a "never" vehicle. But, buying Certified Pre-Owned may allow the Corvette to get bumped up on your calendar. Maybe not today, but perhaps the day after tomorrow.
After the fantastic success of the Corvette Z06 in 2015, the Corvette went more athletic than ever with the 2017 Grand Sport. The Corvette Grand Sport offers a lightweight architecture, giving it over 1 g of cornering capability. The Grand Sport is a true race vehicle, and if you're looking for thrills, this is the car that will provide. Of course, the Corvette only keeps getting better over time. It's hard to imagine how, though, seeing as the 2022 model offers 495 horsepower and 470 pound-feet of torque. Where else can you find numbers like that at such an accessible price?
Worth the Investment
If you're looking for a shiny new car, chances are that the "certified" of CPO is music to your ears while the "pre-owned" brings about a certain amount of trepidation. But put them together, and you've got a good solution to getting the top-notch vehicle you want for a price you can agree to. If you're torn between purchasing a pre-owned Chevy and purchasing a new vehicle from another brand, we can say with confidence that the pre-owned Chevy is the way to go. The brand is dedicated to excellence in its craft, and this will translate into your driving experience, regardless of whether or not the vehicle is new or pre-owned. Don't believe us? Come on in and take one of our CPO vehicles for a test drive!