The Chevy SUV Lineup Offers Something For Every Used SUV Buyer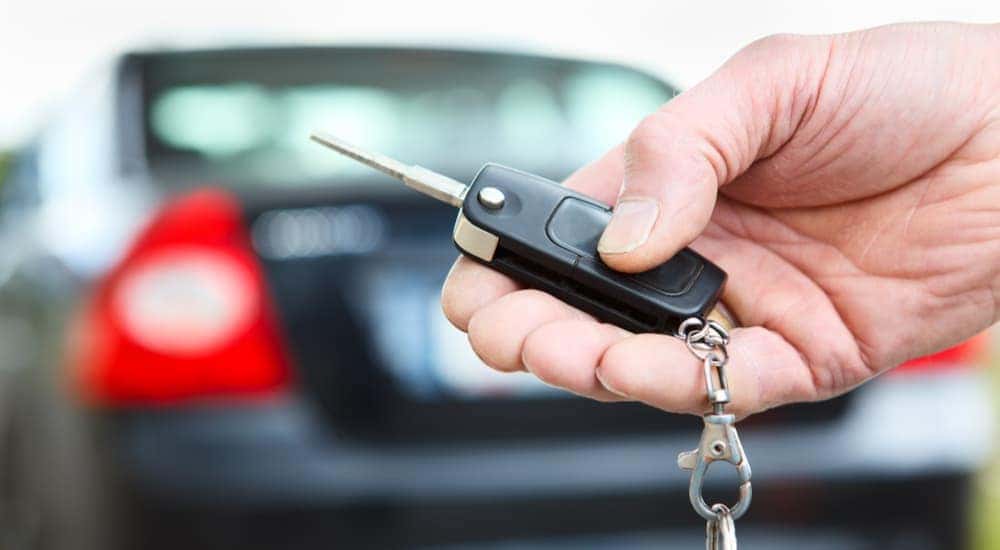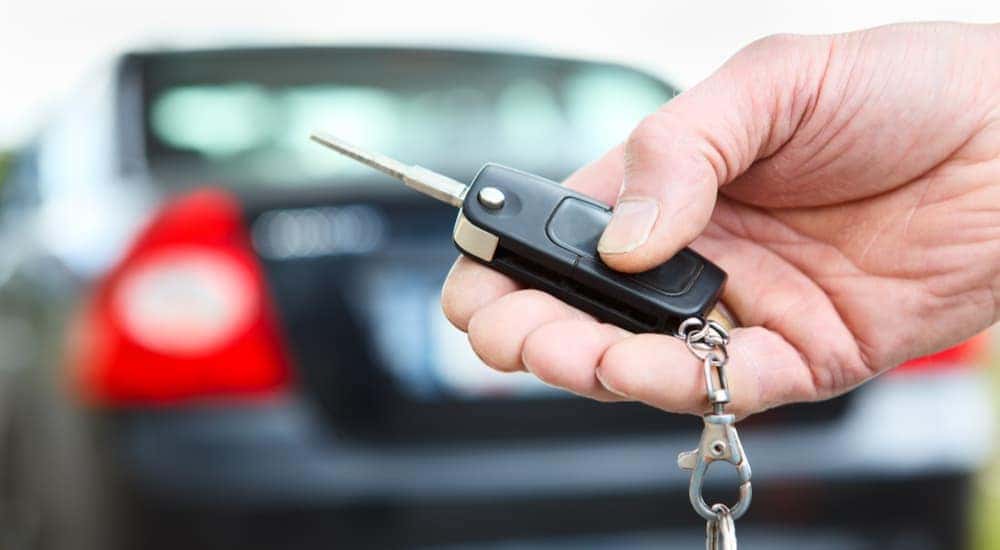 As you prepare to embark on an intrepid search of our Mississippi used car lot for the perfect SUV, prepare yourself for a lot of frustration. Why? There are literally hundreds of different models, size categories, and trim offerings in the massive SUV segment. So many, in fact, that it can be hard to narrow down your choices to ones you actually want to buy.
Smart shoppers know that narrowing down your options goes a long way towards saving time and effort. The typical used SUV buyer's wish list includes class-leading performance and capability, plenty of room for people and cargo, and long-lasting durability. If that sounds good to you, here's our suggestion: instead of wasting time on all that research and hunting for a diamond in the rough, focus on a Chevy SUV.
Why choose a Chevy SUV? First off, Chevy builds a class-leading SUV in every size category, so everyone from first-time buyers looking for something subcompact to growing families with their eye on an 8-passenger hauler will find an option within the Chevy family of vehicles. So we invite you to grab some coffee and settle in as we take you through the entire Chevy SUV lineup. With so many options in both size and price, we're sure you'll find a vehicle that fits nicely with your wishlist and budget.
Subcompact and Compact Chevy SUVs
It's fitting that Chevy has two competitive entrants in the smaller SUV segment because this is overall the most popular size category in the country. The small-but-mighty subcompact Trax is a great alternative to a sedan, coupe, or hatchback body style without the addition of too much bulk. With the Trax, you'll sit higher and still enjoy the agility of a smaller vehicle.
The Trax, available in 2015 and newer model years, is powered by a turbocharged four-cylinder engine that delivers spirited acceleration and plenty of pep. It's also incredibly fuel-efficient, making it a great choice if low ownership costs are important to you. You'll find the Trax in several different trims, from the base LS and LT models to more upscale versions, like the Premier.
If you're looking for something a little bit larger, consider the compact Equinox. It somehow manages to maintain a diminutive size while also maximizing interior cabin and cargo space. The surprisingly roomy Equinox has been a staple in the Chevy SUV lineup since the 2005 model year, so there are plenty of different versions available in the used car arena.
If more power is what you're seeking, check out Equinox models equipped with a V6 engine. From 2010 to 2012, Chevy offered a 3.0 liter V6 that delivered 264 horsepower. The 2013 model year saw the introduction of a more powerful 3.6 liter V6 capable of producing an exhilarating 301 horsepower. That engine remained an option until 2017, when it was discontinued for smaller four-cylinder options.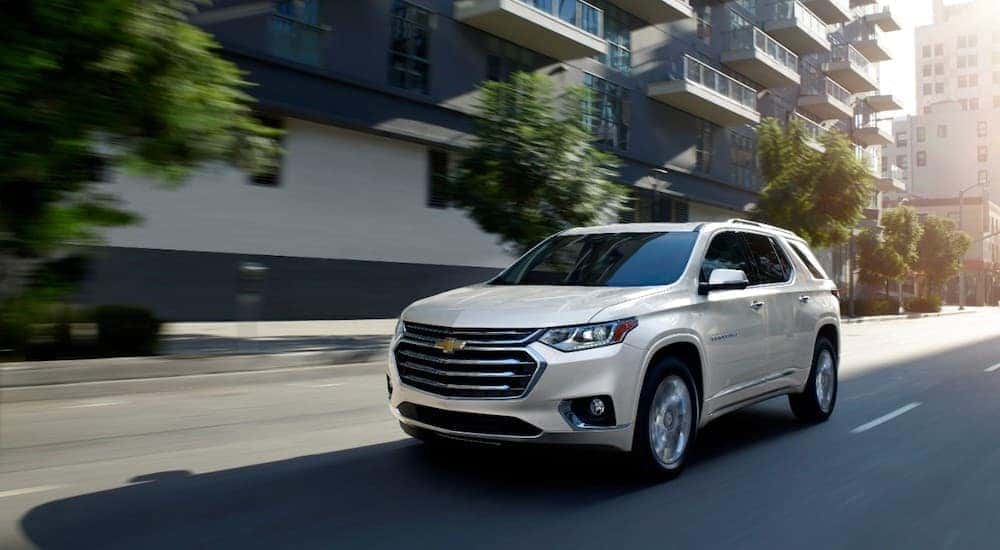 Midsize Chevy SUVs
The sporty, refined Chevy Traverse hit the lineup in 2009 and has remained as a mainstay ever since. It's popular among young families because it hits the sweet spot between manageably sized and sufficiently roomy. The Traverse offers seating for up to 8 passengers via a comfortable third row, making it perfect for carpoolers.
Currently in its second generation, the Traverse enjoyed a long first generation run, thanks to its timeless design and exterior styling. The biggest difference between generations is the newer version feels more truck-like, a common evolution of many of Chevy's SUVs. Whichever generation Traverse you choose, it was made in both front and all-wheel drive, with a four or six-cylinder engine option. The top-of-the-line trim was originally named the LTZ but later rebadged as a Traverse Premier. Buyers seeking luxury will find it at the top end of the Traverse trim range, with features like heated leather seats, upgraded infotainment, and premium Bose audio systems to make the commute a little more entertaining.
The Traverse is a just-right size between the smaller compact SUVs and the massive Suburban/Tahoe. It gives buyers a way to have three rows of seats without committing to a massive vehicle, an especially difficult logistical reality for city dwellers or those drivers who are uncomfortable navigating a large, truck-like vehicle. Make no mistake: the Traverse is all SUV, but it offers the car-like refinement and ride handling of a sleek sedan.
Full-Size Chevy SUVs
Many folks don't realize that the iconic Chevy Suburban has had a spot in Chevrolet's lineup since 1935. With a complete redesign for the 2021 model year, loyal fans have reluctantly traded their previous model year Suburbans in for the latest and greatest, creating a prime opportunity for used SUV shoppers. Between the Suburban and its close sibling, the slightly smaller Tahoe, there are dozens of model years of inventory in multiple configurations, trims, and packages, so finding one that has everything you want is a breeze. The Suburban paved the way for the explosion of the full-size SUV category, and it remains the standard for all other manufacturers.
There's a lot to love about the Suburban and Tahoe, namely their capability in areas like towing, cargo capacity, and off-roading. Built on truck platforms, both are designed to perform in more challenging driving conditions like snow, sleet, and rain, but because they're also popular among families, Chevy infused plenty of in-vehicle tech and comfort features.
The eleventh generation Suburban/Tahoe is a great collection of model years, spanning from 2015 – 2020. These newer models incorporate current driver assist safety systems and more recent infotainment but do so at a fraction of the cost of a brand new model. With a wheelbase of 130 inches, the Suburban is massive. The Tahoe's not far behind, coming in at 116 inches, and both vehicles are over 200 inches in length.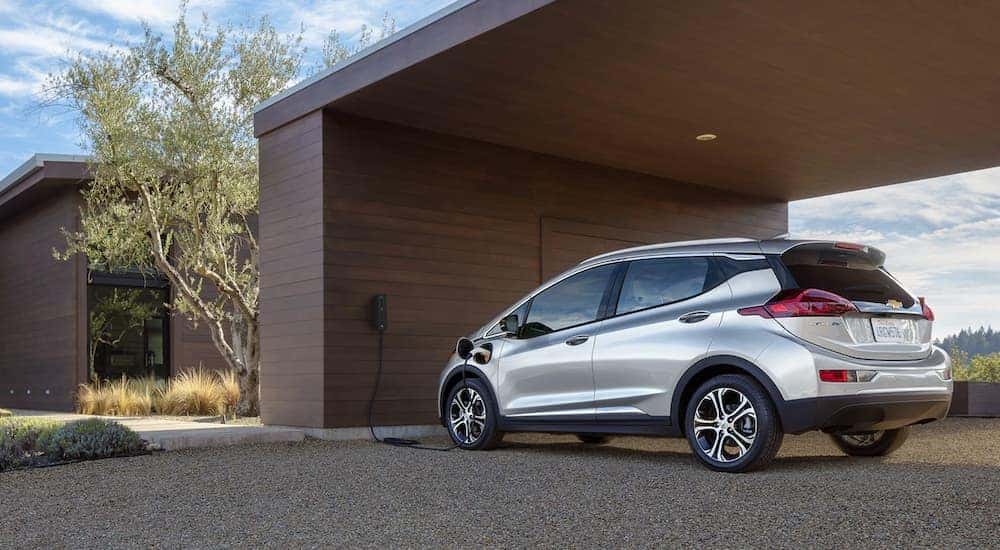 What About Electric Vehicles?
An honorable mention to this guide is the Chevy Bolt EV, the company's all-electric subcompact that may technically qualify as a hatchback, but we are still going to sneak it into this list since you aren't going to find the Bole EUV on the used market for a couple of years yet. We think adding an EV option to the buyer's guide is helpful, especially as Chevrolet commits to electrifying its entire lineup by the mid-2000s. It's where the industry is heading, which is something to consider.
You'll have a more difficult time finding a used Bolt EV because the model has only been around for a handful of years, but since Chevy's about to launch a completely redesigned version, we think some inventory will start trickling into the used car market. It's definitely one to keep an eye on if you're seeking an alternative fuel used vehicle.
Chevy Has an SUV for Every Buyer
Woven throughout all these different vehicles and size categories is Chevy's attention to detail. Whether you're buying for style, affordability, or capability, each of these SUVs brings something to the table. Because Chevy sells so many of each, there's no shortage of high quality used inventory at any given time.
Chevy vehicles have decades of quality engineering history and design innovation to back them up, and as an owner, you're the beneficiary. The bottom line is, there are a lot of reasons to go with a used Chevy SUV. Whichever Chevy SUV you choose to go with, you can find a great new or used model on our lot. Which one is right for you?