Which Cars Have the Best Resale Value?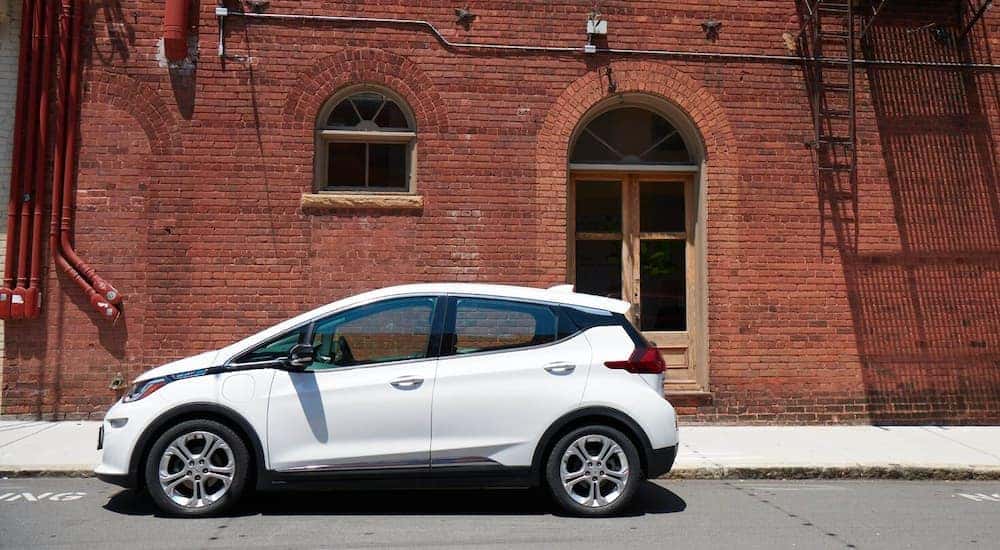 Whenever folks stop by our dealership at Crossroads GM, most of them have a car they're currently looking to sell or trade-in before buying their next one from us, whether they are buying a new Chevy or GMC or a used model from other great automotive companies. If you are looking to sell your car, you probably want to know what it's worth. This depends on a number of factors.
First of all, cars with less mileage will be worth more than the same make and model with more miles on the odometer. This reflects the fact that the extra mileage reflects more wear and tear on the key automotive components like the engine, transmission, tires, and drivetrain. The second factor is the car's age. A more recent model will almost always command more money or trade-in value than an older one, mostly because of depreciation. In fact, most cars will lose up to 50% of their value in the initial two to three years of ownership.
However, some vehicles do not depreciate as quickly as others. This can be because of demand for the specific make and/or model. Some cars are just more desirable than others. While you may be driving around in a wonderful sedan you've had for a few years, it may not be worth as much as a used truck or SUV of the same vintage and condition because drivers today just don't desire sedans as much as they used to. It could also be due to the reputation of the automaker for building vehicles that age better with respect to reliability. So, which are the cars with the highest resale value? Let's take a quick look at the makes and models that do the best at holding their value over time.
The Top Four Brands When It Comes to Resale
When you look at the top vehicles for resale value, you keep seeing four brand names that appear more often than others. The top brands for resale value among mass-market automakers, you repeatedly see Toyota and Subaru. These two companies from Japan have done more than most others to ensure that their vehicles remain reliable over time. Similarly, when you are looking at luxury brands, Lexus and Porsche stand out from the crowd when it comes to holding onto residual value. This is especially interesting when you take into account that Lexus is the luxury brand designed and manufactured by Toyota.
So what does this mean to you? If you have a vehicle from one of these four brands, then it is more likely than not that you will get a really good deal on a sale or trade-in, all other things being equal. However, if you don't drive a Toyota, Subaru, Lexus, or Porsche, you are not out of luck. First, Subaru, Lexus, and Porsche don't make pickup trucks. Second, there are other specific models from other automakers that also do a great job of holding their value. Finally, the resale factor can also be a factor of the vehicle type, with certain manufacturers excelling at specific model types. As a result, while they may not lead the industry in resale value like Toyota or Subaru, they will still make dependable vehicles when it comes to things like pickup trucks or hybrids.
SUVs With the Top Resale Values
The SUV has become the most popular type of vehicle among American drivers over the past two decades, supplanting the once ubiquitous sedan. Drivers love the mixture of interior space for passengers and cargo and the higher ground clearance that comes in handy in inclement weather afforded by many SUVs. Nevertheless, you need to keep in mind that not all SUVs are the same. Crossovers and compacts are great for commuters, young students, and older couples who desire the great fuel economy of smaller models, but family drivers tend to prefer midsize and full-size SUV models.
When looking at smaller SUVs that retain their value, you will see models like the Subaru Crosstrek and Forester, Toyota RAV4, Porsche Macan, and Lexus UX. However, you will also see many models from other automakers doing a solid job of holding their value, like the Volvo XC40, Honda HR-V, and Jeep Wrangler. With respect to the Jeep, this is almost always the case when folks are looking for a four-wheel drive model that is perfect for off-roading.
Similarly, among midsize SUVs, you will find that the Subaru Outback, Lexus RX and GX, Toyota Highlander, and Porsche Cayenne are topping the list, but this begins to change when you move onto full-size SUVs. You see, among the list of midsize SUVs, only the Lexus GX and Toyota Highlander have three rows. As a result, you see other brands joining this list of reliable SUVs that hold their value. Among the top full-size SUVs with great retained value are the Chevy Suburban and Tahoe, GMC Yukon, and Ford Expedition, as well as the Lexus LX and Toyota 4Runner.
Sedans That Hold Their Value
While sedans and coupes are not as popular as they once were, they make great cars, especially for folks looking for an economical way to commute to and from work. Just like the SUVs, we see Toyota, Porsche, Lexus, and Subaru dominating this category when it comes to models that hold their value. This list includes such cars as the Toyota Corolla, Camry and Avalon, Lexus RC, Porsche Panamera, and Subaru Legacy and Impreza. However, we also see other manufacturers joining this group, including the Honda Civic and Accord, Nissan Maxima, and Audi A7. This has to do with Honda and Nissan making three of the longest-running sedan models on the road today, having been able to create a style and performance that lends itself to longevity. Similarly, Audi leveraged its experience, making some of the finest vehicles in Germany into a model that retains its resale value over time.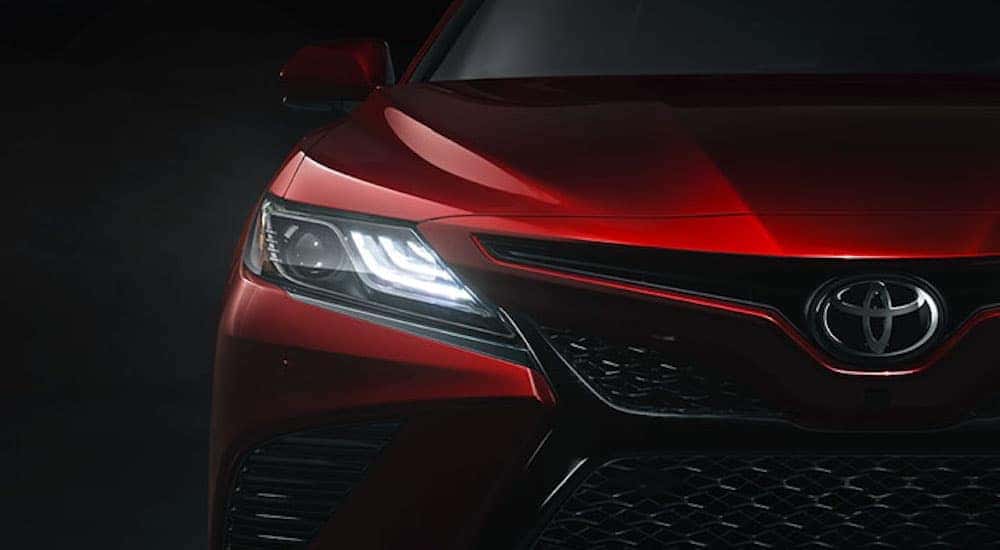 Trucks That Pick Up Value As They Age
Pickup trucks are a separate category unto themselves. Only a small number of automakers make pickups, and they command some of the greatest brand loyalty among drivers that makers of other vehicle types wish they had. Still, certain makes and models do a better job of getting a top resale value for their owners. Of the four best resale value brands, only Toyota has an entry into this category, with its midsize Tacoma and full-size Tundra truck models. Joining them are the heavy-duty models made by three American automakers, the GMC Sierra HD, Chevy Silverado HD, and Ram 2500. If you own one of these five models, you will probably get more in resale or trade-in for your truck than other makes and models of the same year, mileage, and condition.
Sports Cars That Race to the Top
Sports cars tend to be more a niche market, but these makes and models also have different ratings for retaining resale value. What we see in looking at sports cars is an interesting mix of foreign and domestic models. For example, at or near the top of the market is the Porsche 911 Turbo, a classic that has been burning up the quarter-mile since before most of us were born. At the other end of the spectrum are two performance hatchbacks from Japanese automakers, the Subaru WRX and Honda Civic Type R. These little roadsters have developed a cult following that helps them maintain exceptional resale value on the secondary market.
American automakers also build sports cars that have an excellent resale value. Chevrolet may have turned quite a few heads when it introduced the new mid-engine Corvette in 2019, but drivers who have these performance sports cars are pleasantly surprised that they have done a good job of retaining their value. Similarly, Dodge brought back its popular 70s muscle cars, the Charger and Challenger, with modern updates for the 21st Century, like improved safety features and bigger engines. These two fastbacks are very popular, a big reason why they have solid resale values. Sometimes the best resale value is for a specific trim on a popular model. This is the case with the Ford Mustang, where the top-of-the-line Shelby GT350 has proven to be extremely popular with sports car enthusiasts.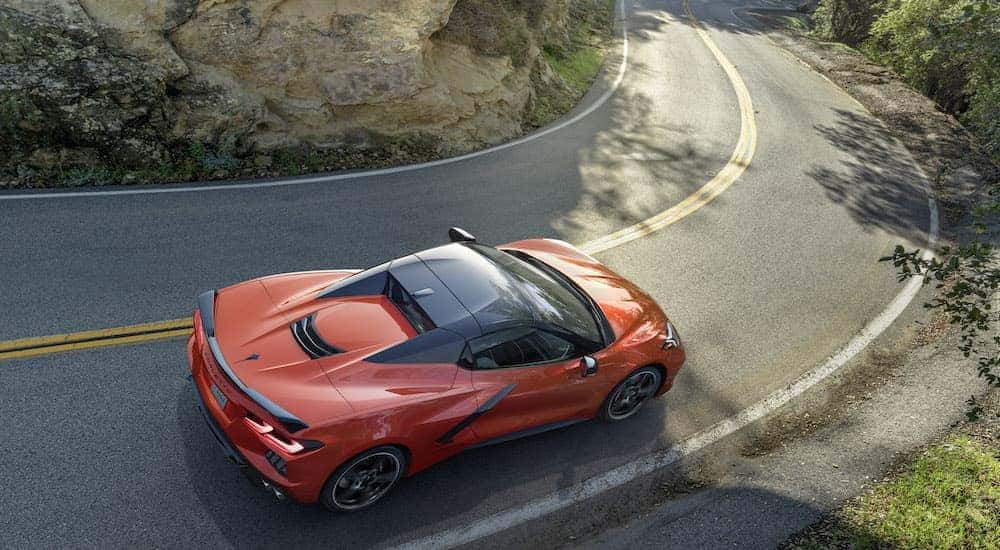 Alternative Energy Vehicles With a Future so Bright They Need to Wear Shades
With gas prices spiking around the nation, more and more drivers are looking for ways to save money every time they fill up. As a result, alternative energy vehicles are more popular than ever. These hybrids and electric vehicles (EVs) allow drivers to stretch the mileage on a single tank of gas or, in the case of EVs, avoid using gas altogether.
When it comes to hybrids, the Toyota Prius tops the list regarding resale value. This was the first commercially successful hybrid vehicle, and Toyota has constantly improved this model. As for EVs, the three models that stand out are the Tesla Model X and Model 3, and the Chevy Bolt EV. Tesla was the first company to show that you could have exceptional performance on an all-electric vehicle, dispelling notions and memories of sluggish golf carts. As for Chevrolet, it bet big on hybrids and EVs when it introduced the Volt, and the Bolt EV represents a vehicle that is reliable, efficient, and, best of all, affordable. This is why it has such a solid resale value.
An Exceptional Value Proposition
If you own any of the makes or models mentioned above, you are probably going to find that your car will give you a great resale value when you go to sell or trade it in for a new vehicle. Now, if you don't have one of the models mentioned, you shouldn't worry too much. If you have taken care of your vehicle, making sure to keep up with routine maintenance and avoiding accidents by driving safely, then you will probably also get a very good deal when it comes time for you to sell it. This is because the condition is also a big factor in determining resale value. It is also the only one that is almost completely under your control. So, when it comes time for your next vehicle, stop by our dealership and let us give you a great deal on your old car and an even better one on your next one.