Welcome to Crossroads Chevrolet Buick GMC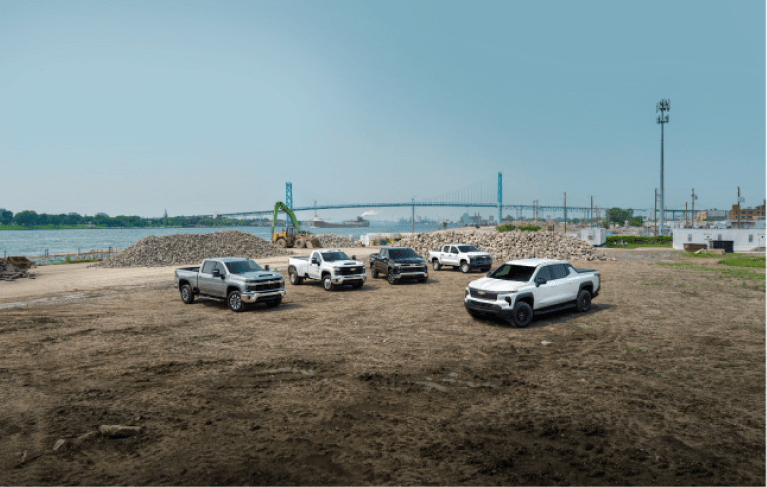 Free Lifetime Warranty
Learn more about the Lifetime Peace of Mind. See all eligible vehicles.
Get Approved
Apply online using our quick credit application to get started.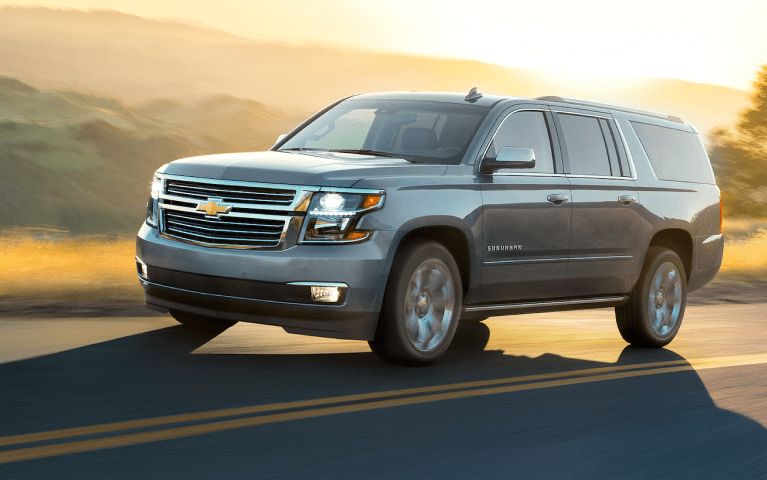 Value Trade-In
Get an online quote from Crossroads Chevrolet Buick GMC for your pre-owned vehicle.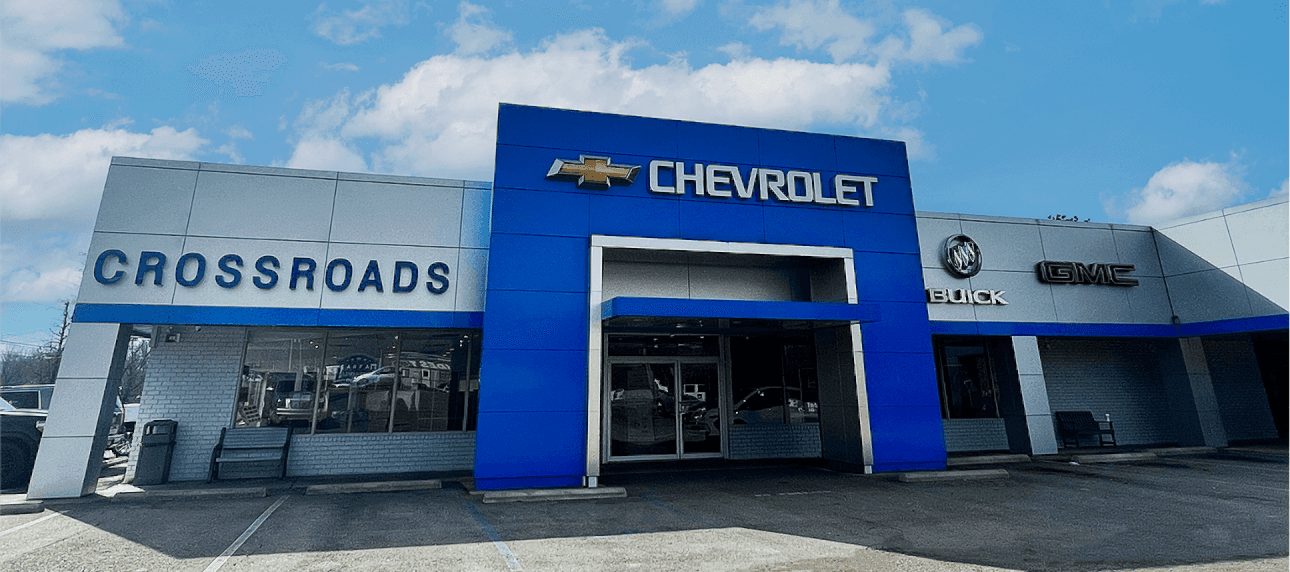 Your Destination for a Quality Chevrolet, Buick, or GMC is here in Corinth, MS
Trying to shop for a new or pre-owned vehicle without someone by your side can leave you feeling lost and uncertain. You deserve to have the friendly salespeople, expert financing professionals, and knowledgeable service technicians of Crossroads Chevrolet Buick GMC by your side. Whether you are shopping for a vehicle, need service or maintenance for the car you own, or simply have some questions, we are here to help.
Selection and Expertise
At Crossroads Chevrolet Buick GMC, we specialize in working with you to make sure you get exactly what you need, no matter what you are looking for. That is why we have dozens of brand-new models for you to choose from every single day. Whether you want a powerful truck like the GMC Sierra, a powerful truck like the Chevrolet Silverado 1500, or a luxurious SUV like the Buick Enclave, we have you covered. A member of our team will work directly with you, answering all your questions to make sure you get exactly what you are looking for.
Quality Pre-Owned Vehicles
No matter what you are looking for, our focus is on listening to you and making sure you are completely satisfied with what we do. We will never push an expensive vehicle on you the way other dealerships might. That is one of the reasons we also offer a terrific selection of pre-owned vehicles for sale here at Crossroads Chevrolet Buick GMC. By stocking used models alongside our brand-new vehicle inventory, we can better meet the needs of a wide range of customers. While we certainly love the feel of driving a new vehicle, we also understand that a new car is not the right choice for everyone, so this allows us to find what is best for you. We pride ourselves on making you, the customer, the focus of everything we do.
Financing Made for You
This is also one of the guiding principles behind how we work with you to figure out financing. Our financing experts have seen it all, which gives them the experience to understand where you are coming from, no matter what your financial or credit situation might look like. By working with you directly, they can make sure you get the terms that work best for you. No loan should result in sleepless nights or other stress; the right solution for your new vehicle financing is one that fits your budget and gets you a great vehicle.
Certified Service Center
Our focus on you, the customer, does not end when you drive off the lot with your new vehicle. Every vehicle requires maintenance to keep it running smoothly, and you need a trusted auto service center where you know your vehicle will be in good hands. At Crossroads Chevy Buick GMC of Corinth, our certified technicians care about your vehicle just as much as you do. They use genuine GM parts so your vehicle is always in its best possible condition, and ready to take you wherever you need to go.
Visit Us Today!
As our customer, your needs take priority. It is why our salespeople are trained to always listen to what you need, why our financing experts work to find the right solution for your situation, and why our service center will be here to help you for many years to come. Contact us or come visit in person at Crossroads Chevrolet Buick GMC today to see just how good it can feel to shop for a vehicle.
Ask A Question
Our Reviews
Had best car experience I have had with car dealer LP Spence did a awesome job getting us in the vehicle we wanted . Very quick and easy application process. I would high recommend giving Crossroads Chevy a shot at selling you a vehicle you will not be disappointed. Also give thanks to Robby the finance guy he did awesome job going over the contract and warranty's and also a big thanks to Rex who delivered us our 2022 GMC Terrain AT4 . Very Professional Dealership. Thanks again we will be back !!!!!!
Fast and thorough. Highly recommend. Excellent service.
Maintenance visit went from first call to make appointment to completing our scheduled maintenance went extremely well! Of all the car dealers in the surrounding area, Crossroads is by far the superior one! Good service from start to finish! This makes the difference in my decision to return! Keep in mind Happy Customers mean Great Business !!!
Great service department. They?re always nice and get the job done.
We had a fantastic experience with Crossroads and our salesman, Paul Peterson! Paul was in continual contact with me as I searched for a vehicle and even found a car for me that I never expected to be my perfect one. It was a comfortable, fun environment and interaction with everyone, including Robbie, the finance manager.
Real down to earth people who truly try to do what?s right and take care of customers
I cannot say enough about this dealership!! From Sales to Service they are top notch. The Service department goes above and beyond to see that your treated the way you should be.
I must say that any wording to describe my experience purchasing my new truck wouldn't be adequate. Trecee was VERY helpful, fun, and certainly not forgettable. She made the experience very pleasant and I would suggest that on a scale of 1 to 5, she should be rated at 25! All in all, I am very pleased with how things went.
Very honest and straightforward, would highly recommend. They gave us a very good price on the Equanox and was also very fair on our car.
My son was buying his first car and Jay, our salesman, was WONDERFUL. He is truly a top notch guy. Jay didn't stop till he found the perfect car for my son and his budget.. I'm a Ford gal, but believe I'll be buying my Ford's from Jay... keep up the good work.
I have never had a bad experience with this dealership, either sales or service. If I set and appointment they are always very close to beginning work on schedule.
I had a tail light replaced there. Staff was very helpful and it didn't take them long to get it done! Was very well pleased!
These guys really went out of their way to help me. We looked at dealerships in Mississippi, Tennessee, and Alabama and Crossroads was our hands-down choice. The next time we are in the market for a vehicle we will buy from them; and we will continue to buy from them.
I have nothing negetive to say about this dealership. They have been great to work with. Should I be in the market for a new car, Crossroads with be my choice.
Awesome experience dealing with Crossroads, Great experience. I have bought my last 2 cars from them, Great service and pricing. Would highly recommend this dealership. Robbie Grosinske salesman was very informative.
I purchased a used 1999 Chevrolet S10 pickup from the Crossroads Chevrolet dealership in July 2011. I had been looking for a truck such as this for many weeks and I found it listed on the Internet. I contacted Russ at Crossroads via email to find out more about the truck worked out the deal on the phone. I live 85 miles away but I drove to Corinth (MS) to see the truck and to take it home. Russ and the staff at Crossroads Chevrolet are very friendly and made it easy to work with, they even helped me procure a rental tow dolly to tow it home. I would seriously consider dealing with them again.
The car I was looking for was not on their (Crossroads) lot. Zak and Tom went out of their way to find a car with the options and color that I wanted; then brought it to Corinth. Memphis dealers were less interested in going that extra mile to sell a car. I can't really give a 5 rating to "quality of work", since I have yet to use their service department.
Well, it was really sales and service. Had questions about service and my friend, Zack Steen, recommended that I drive certain brands that would fit my family's needs. I didn't have time that day for a test-drive, but be assured, when it is time for my family to purchase a new car, the first place we will look will be Crossroads Automotive.
I was very pleased with Crossroads Automitive. I traded and got what I was looking for. The salesman I traded with was very proficient. Mr. Zack Steen. I will recomand Crossroads to all mt friends and family. Look forward to trading with Crossroads again
We are very pleased with Crossroads Automotive. We traded and got got exactly what we were looking for. We are a busy family so they answered some things over the phone for us to help make the sale. They had everything ready when we got there so we didnt have to wait. They were concerned with our time and making sure we got what we were looking for. They also helped my wife with some of the features she was unfamiliar with.
Best car-buying experience ever! They went above and beyond the day of my purchase and every day since! I had a low tire one day since the purchase (my own fault) and they came out and got it back to the shop and fixed it. The price was perfect, the vehicle was perfect and in such amazing condition... everything I wanted. I would recommend them to ANYONE and I won't buy a car anywhere else now. Thanks, Crossroads!!
Get Directions To Our Dealership